Tomato Dirt Newsletter
Issue #06, January 2011
Dear Tomato Dirt reader,

Welcome back to Tomato Dirt! Once or twice a month, we'll send you this newsletter packed with tips about growing tomatoes and using them.

How to choose tomato varieties to grow in 2011
Garden catalogs are flooding mailboxes. The photos are gorgeous! But how do you know which tomato seeds to order? There are literally thousands of choices.


One key to successful tomato growing is to choose appropriate varieties for your geographical region.


Thanks to creative breeders, there are now tomato varieties that can flourish in cold, short seasons (even Alaska!) as well as hot, desert climates … and anything in between. These lists may help you choose the best tomato varieties to grow where you live.

For heat
Best heat-tolerant tomato varieties
Best tomatoes for hot, dry climates
Best tomatoes for hot, humid climates
For cold
Tomatoes for cool, wet regions
Tomatoes for cold climates

Or you may simply want to know what varieties other people like to grow!
Most popular tomato varieties
All-America Selections: most respected tomato varieties
Introducing Tomato Dirt's Tomato of the Month



Photo: TomatoFest

About once a month (maybe more, maybe less), we'll publish a fun profile of a specific tomato variety. That way you'll get to know different tomatoes better. And you may even be inspired to try to grow some of them yourself!


This month, check out Mortgage Lifter Tomato. This baby's got a great story to tell – how a new tomato plant helped its West Virginia breeder pay off his mortgage in the 1940s.


Who knows how tomatoes can help you in these tough economic times?


January's Tomato Tip …
Want fresh tomatoes all season long? Select several varieties to grow. Choose early-, mid-, and late-season tomatoes. They will ripen in succession to give you a steady stream of ripening fruit. Or you can choose strong indeterminate tomato varieties which produce fruit throughout the season until frost.



That's it for now. See you next month as we get ready to start seeds!

Until then, happy gardening!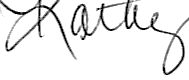 Kathy with Tomato Dirt
www.tomatodirt.com
Find us on Facebook!

P.S. Next month: seed starting. Plan now to get your seeds started at just the right time for where you live. These tips may help you get a head start.
New!

Comments Have your say about what you just read! Leave a comment in the box below.