Tomato Dirt Newsletter
Volume 3, Number 5
Dear Tomato Dirt reader,

Welcome back to Tomato Dirt! Once or twice a month, we'll send you this newsletter packed with tips about growing tomatoes and using them.
------------------------------------------------------------------
Tomato Dirt is on Pinterest!
Join us on Pinterest! Browse our 19+ boards for all kinds of tomato inspiration and practical information: exciting tomato gardens, tomatoes just off the vine, different tomato varieties, tomato art – even gardening quotes. Check our our page. Happy pinning!

FEATURE: Help! I've Got Tomato Seed Starting Problems
Image: University of Minnesota Extension
It's happened to even the most well-prepared tomato gardeners, including yours truly: problems when you start your tomato seeds. So take heart.
Here are the most common seed-starting problems … and what to do about them.
Tomato fungus ("damping off")
"Damping off" describes a number of deadly tomato seedling diseases, all caused by fungi. Affected seedlings look pinched or cut off at the base of the stem. They wilt, droop over, wither away, and die. Tomato seedlings are particularly susceptible when the soil is wet and cold. Although fungi live in the soil and water, spores spread through the air and can move quickly from one seed tray to another. To prevent damping off, use sterile containers and a sterile potting medium. Choose a seed-starting area with good circulation or keep a fan running to move the air around. And if by chance a few seedlings are affected by damping off (horrors!), then remove them immediately to prevent the fungi from spreading to the other seedlings.
Legginess
Leggy plants – long stalks with out much branching or foliage – may indicate one of two things: a need for more light or a fertilizer imbalance. When plants stretch up to get light their stems elongate. Check to see that tomatoes are getting 8-12 hours of light a day. Make sure they're about 4 inches from your light source with good circulation. Legginess may also indicate over-fertilization. Monitor your feeding schedule to make sure you're only providing diluted amounts. One of the best ways to handle legginess is to re-pot seedlings, burying part of the stem in the process.
Slow growth
What happens when your baby seedlings take FOREVER to germinate and grow? Tomatoes dislike the cold and won't flourish if temps are chilly. Also, by the time most have a set or two of leaves, they have used up the energy that came with them in the seed. You can encourage your seedlings to get stronger when you warm up the room (70 degrees F is excellent), get rid of drafts, and fertilize seedlings lightly.
Seed rot
A form of damping off, seeds rot in the soil or seedlings decay before they push through the soil. Use sterile containers and soil medium. But also be sure to neither overwater nor underwater your emerging seeds.
Get more how-tos and tips for diagnosing and correcting tomato seed-starting problems.
-----------------------------------------------------------------
What Other Tomato Gardeners Are Reading …
Image: We Will Work For Food
Here are a few of the most popular pages on Tomato Dirt during the month of February (after the home page, of course.) Check them out!
Grow Tomatoes From Seeds: What You Need to Know to Get Started
Harvesting Tomatoes (thanks to our southern hemisphere gardening friends!)
Tomato Nutrition Facts: How to Eat Tomatoes for Health
How to Use Tomato Fertilizer to Get the Best Tomato Production
--------------------------------------------------------------
More on Growing Tomato Seedlings

That's it for now. More next time!

Until then, happy gardening!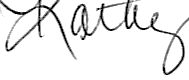 Kathy with Tomato Dirt
www.tomatodirt.com
Find us on Facebook!