Tomato Dirt Newsletter
Volume 3, Number 2
Dear Tomato Dirt reader,

Welcome back to Tomato Dirt! Once or twice a month, we'll send you this newsletter packed with tips about growing tomatoes and using them.
------------------------------------------------------------------
TomatoFest's Annual Seed Sale Now Through January 21
TomatoFest Annual Heirloom Seed Sale has been extended through January 21! Choose from 220 of TomatoFest's most favored heirloom tomato varieties – up to 50% off regular retail prices.

------------------------------------------------------------------
Heirlooms or Hybrids: Which Tomatoes Should You Grow?



Image: Tomato Fest

It's a controversy that sparks passionate debate between normally level-headed gardening aficionados. Should you choose heirloom tomato or hybrid tomato varieties?

First, some clarification. Which is which? It's all about genetics.
Heirloom tomatoes are varieties that have been reproduced for generations without cross-breeding. An authentic heirloom is identified by verifying its generational history. They're true to their type from their own seed.
Hybrid tomatoes are a cross between two different varieties. The pollen of two varieties is crossed by human intervention. Hybrids are cultivated both commercially and in the home garden.
Some heirloom fans would not be caught with a hybrid tomato plant in their plots. Those in the hybrid camp, equally zealous, only plant hybrid varieties.


The fact is that both types of tomatoes offer wonderful strengths.
What gardeners like about heirlooms
Stability, taste, individuality
What gardeners like about hybrids
Productivity, disease-resistance, consistency, strength


(Read more about the pros and cons of both heirlooms and hybrids …)

Which should you choose? Not to be politically correct here, but the truth is that there is no right answer. It's all about what you like in tomatoes and tomato plants. Tomato gardeners develop personal preferences when they choose tomato varieties to grow. For instance, heirloom devotees often cite their partiality to a particular flavor offered in specific heirloom varieties. Hybrid enthusiasts refer to cultivation advantages: fewer diseases, stronger plants, more fruit.

Heirloom or hybrid? The answer is yes.

-----------------------------------------------------------------
What Are Open-Pollinated (OP) Tomatoes?
Image: Ridge Bridge Farm
The confusion about heirlooms and hybrids deepens when you hear the term "open-pollinated" (OP) bandied about.
Open-pollinated (OP) tomatoes are types of tomatoes which have been pollinated by the same variety of plants. An OP tomato is cultivated separately from other varieties to keep its purity. Seeds are pollinated by pollinated by insects, bees, birds, wind, humans, and other natural ways
Sound familiar? Yep. Heirlooms have reproduced repeatedly without cross-pollination between varieties. That's why all heirloom varieties are considered to be open-pollinated (OP).
But all OP's are not heirlooms.
The difference has little to do with seed purity and more to do with relationships. An heirloom is an OP tomato with a history. It has been documented and verified when passed down within a family or community, like a treasured quilt or precious diary.
-----------------------------------------------------------------
More on Choosing Tomato Varieties ...

That's it for now. More next time!

Until then, happy gardening!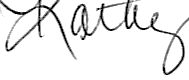 Kathy with Tomato Dirt
www.tomatodirt.com
Find us on Facebook!