Tomato Dirt Newsletter
Volume 11, Number 7
Dear Tomato Dirt reader,

Welcome back to Tomato Dirt! A couple times a month, we'll send you this newsletter packed with tips about growing tomatoes and using them.
---
Make Your 2021 Garden the Best Yet: 25 Gardening Resources for Less Than $1 Each
Are you ready to make your 2021 garden the best yet?

You can some amazing help with these 25 resources (12 ebooks, 6 e-courses, 7 printables & workbooks) worth $582.80. And you can get this amazing deal to help you grow a healthy, productive garden, all for just $24.97 in the 2021 Gardening and Sustainability Bundle.

That's less than $1 for each resource, from Gardening Basics for Beginners to How to Grow a Beauty and Skin Care Garden to a Sustainable Garden Workbook, just for starters.

The 2021 Gardening and Sustainability Bundle is only available for 4 days: April 12-16.

You read that right. 2021 Gardening and Sustainability Bundleis from our friends at Ultimate Bundles, who put together digital packages from the smart people who create all these resources. The catch? They offer these bundles in flash sales, just a few days only at a time.

Take advantage now of their 2021 Gardening and Sustainability bargain NOW, while you're thinking about it. They'll notify you when the bundle is ready on April 12-16 ONLY. Learn more here.
---
Tomato Dirt is on Pinterest
Join us on Pinterest! Browse our 100+ boards (and growing) for all kinds of tomato inspiration and practical information: growing tomatoes, tomato seeds, cold frames for tomatoes, tomato books, tomato greenhouses, , indoor tomatoes – even crafts to do with a tomato theme. Happy pinning!
---
FEATURE: How Sweet It Is! Fun and Helpful Cherry Tomato FAQs
Cherry tomatoes are a tiny version of our favorite fruit.

In fact, the flavor-packed, bite-sized snack is a standard addition to salads, salsas, platters, grilled recipes, and all kinds of summery dishes.

Plus, they're fun to grow.

Cherries are just 1-2 inches in diameter, which allows them to ripen faster than standard tomatoes. And they're available in a rainbow of colors: red, orange, pink, white, green, and black.

Cherry tomatoes are a perfect crop for young gardeners. They're nearly foolproof and they produce high yields.

But cherry tomatoes haven't always been around in their current form. Here are some frequently asked questions and answers about these baby-sized tomatoes.

Q. What are the earliest cherry tomatoes on record?
The wild tomato – tiny, pea-sized fruits that grew on clusters – originated in the South American Andes mountains, is chronicled as far back as 700 AD. European settlers brought the fruits back to Europe. But from that point on, there's (Keep Reading … )

See more individual tomato profiles … and check out our Cherry Tomatoes board on Pinterest for more cherry tomato ideas.
---
Best Tips for Growing Tomatoes: Bestseller in 89 Countries
THE tomato-growing Bible and best-seller in 89 countries: How to Grow Juicy Tomatoes. Two horticulturalists combine forces to give you advice about the right way to prune, fertilize, water and stake tomatoes.

You'll be able to diagnose pest and disease problems using step by step priceless information, illustrated with 260 full color photos.

Get the book and you'll also get 6 free bonuses, including the Family Tomato Cookbook and a database of 1300 varieties of tomatoes. More details here.

---
Build the Perfect Container Garden
Check out all the planter garden accessories you need for a successful container garden at Gardener's Supply - the #1 online destination for home gardeners. PLUS, Gardener's Supply is employee-owned. Many of its products are manufactured on site. Have fun browsing!

---
Tomato Growing Tip: Prevent Cracking in Cherry Tomatoes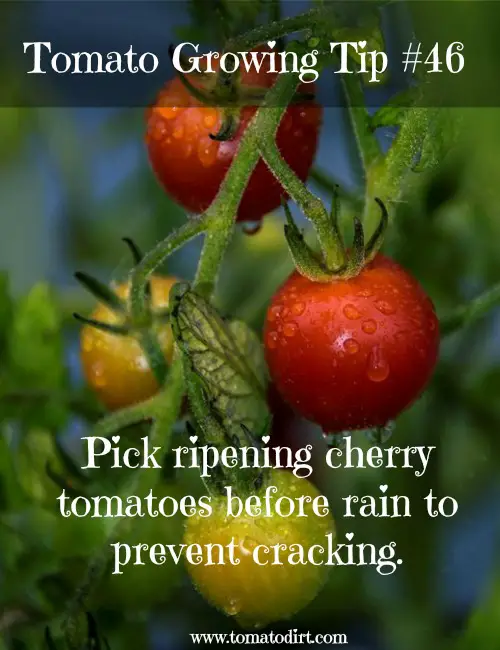 Image: Tomato Dirt
Get more tips for growing tomatoes on our Tomato Growing Tips Pinterest board.
---
Fun and Colorful Tomato Varieties
More Tomato Varieties

That's it for now. More next time.

Until then, happy gardening!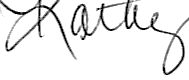 Kathy with Tomato Dirt
www.tomatodirt.com
Find us on Facebook!