Tomato Dirt Newsletter
Volume 2, Number 5: Issue #21
Dear Tomato Dirt reader,

Welcome back to Tomato Dirt! Once or twice a month, we'll send you this newsletter packed with tips about growing tomatoes and using them.
Is a Tomato Greenhouse Right For You?
A greenhouse is a structure designed to control climate factors that affect tomato plants.
They come in all shapes and sizes. Greenhouses range from large commercial structures to home additions to simple hobby patio greenhouses to collapsible pop-ups you can store in your garage in the off-season.
Greenhouses are especially helpful to:
start tomato seeds indoors to be set out later in the garden
make up for limited growing space
protect tender tomato plants
propagate more tomato plants
overwinter tomatoes and other crops
There are two big questions to consider when choosing a greenhouse for your tomatoes.
What kind of structure do I need?
Should I build or buy?
Read all about greenhouse basics and how to know if you need one.
Maybe a Pop-Up Greenhouse Is the Answer ...
A pop-up greenhouse is an ideal alternative to a traditional attached or freestanding structure, particularly for the home gardener or gardening hobbyist. It is collapsible and movable, providing temporary, seasonal protection that can be used year after year. Pop-ups, also called "mini-greenhouses," come in a range of sizes.

One of their main benefits is convenience. You can set up one when you need it and then take it down and pack it away when you're done with it. In contrast, a typical greenhouse is much more permanent – not to mention a more significant cost investment.

You can also set up a mini anywhere you like – even in the smallest space. This allows you to take advantage of sunlight positioning. You can even use it for overnight or frost protection for plants that are already set out in the garden.

Read the pros and cons about pop-up greenhouses.
More on planting tomatoes...
How's your soil?
Where to find tomato seedlings and seeds ...
Heirloom and OP (open-pollinated) Tomato Varieties
Tomato Dirt recommends TomatoFest, which offers over 600 varieties.

Hybrid Tomato Varieties


For hybrid tomato seeds, we recommend Burpee
, a leading home gardening and seed company since 1881. Shop Burpee.com for Tomatoes



That's it for now. More next time!

Until then, happy gardening!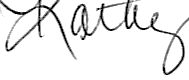 Kathy with Tomato Dirt
www.tomatodirt.com
Find us on Facebook!

P.S. As you choose which tomato varieties to grow in 2012, make sure you consider which ones grow best in your climate. Check out these tomato variety lists to help.


New!

Comments Have your say about what you just read! Leave a comment in the box below.