Tomato Dirt Newsletter
Issue #15, ) October 2011
Dear Tomato Dirt reader,

Welcome back to Tomato Dirt! Once or twice a month, we'll send you this newsletter packed with tips about growing tomatoes and using them.

Tomato Garden Clean Up: Get Ready for Next Season Now
Tomato garden clean up is an important step in getting ready for next season. Time spent now will pay off big for next year's tomato plants and for years to come. In fact, garden clean up is essential for the long-term health of your garden. This month, learn how to tidy up your tomato patch and make it as healthy as possible for next spring's crop. Take these seven steps:
Keep records
Remove tomato stakes
Remove plant materials
Burn debris
Turn over the soil
Clean garden tools
Store fungicides and pesticides
Get the dirt on tomato garden clean up details and how-tos ….
Tomato of the Month: Purple Haze Tomato
Photo: Keith Mueller
About once a month (maybe more, maybe less), we'll publish a fun profile of a specific tomato variety. That way you'll get to know different tomatoes better. And you may even be inspired to try to grow some of them yourself!
This month, check out Purple Haze Tomato. This rare, purple large cherry variety was bred to improve the flavor of Black Cherry by crossing Black Cherry with Brandywine and Cherokee Purple. As you start thinking about what tomatoes to try in 2012, you may want to consider Purple Haze Tomato because it's so prolific and its taste is so flavorful …
October's Tomato Tip:
"I wish I'd grown more San Marzanos."
"Weeds were awful this year. Next year, I'm going to lay down garden mats."
"I need to wait to plant until after May 7."



Growing season is fresh in your mind. Now is the time to take notes about this year's tomato patch. Use a gardening journal. Be sure to record –
varieties you grew and the types you'd like to try
planting dates
first and last harvest dates
first frost date
your fertilization program
your watering program
disease and pest incidence and treatment
That's it for now. See you next month!

Until then, happy gardening!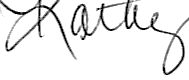 Kathy with Tomato Dirt
www.tomatodirt.com
Find us on Facebook!

P.S. Halloween is coming! Make or buy a one-of-a-kind costume when you dress up as a tomato (or other vegetable). Get the dirt on how to make or where to buy tomato costumes.


New!

Comments Have your say about what you just read! Leave a comment in the box below.