Tomato Dirt Newsletter
Volume 7, Number 17
Dear Tomato Dirt reader,

Welcome back to Tomato Dirt! A couple of times a month, we'll send you this newsletter packed with tips about growing tomatoes and using them.
---
Yard Sale Deals at Gardener's Supply
Our good friends at Gardener's Supply are cleaning out their garden shed inventory with clearance items in their Gardening Outlet, Holiday Décor Outlet, Indoor/Outdoor Living Outlet and even Clothing & Footwear Outlet. Browse their yard sale marketplace for great deals.
---
Tomato Dirt is on Pinterest!
Join us on Pinterest! Browse our 100+ boards (and growing) for all kinds of tomato inspiration and practical information: growing tomatoes, tomato seeds, cold frames for tomatoes, tomato books, tomato greenhouses, , indoor tomatoes – even crafts to do with a tomato theme. Happy pinning!
---
FEATURE: Avoid These 3 Mistakes When Preparing Garden for Winter
When you prepare garden for winter, you are doing more than a simple fall clean up (although tidiness is great!) You're also giving yourself a leg up so your vegetable garden is ready for planting tomatoes and other crops in the spring.
Your goal is to prepare your garden so that in just a few months, next season's new plants get a good start in a healthy environment.
This is a different task than what you face in preparing your flower bed for winter. In that case, perennials and bulbs need extra protection so they will be able to rejuvenate and start growing early on next season. In the vegetable garden, however, the concern is not what will come back (since tomatoes, beans, corn, and other edibles are annuals.) Rather, what steps can you take now to help them flourish next season?
Here's the dirt: there's a lot going on in your garden now, even though you cannot see it. The activity is underground. You want to help maximize that process as you prepare garden for winter. Here's how you can avoid some costly mistakes …
Read the full article … and be sure to get more helpful tips on our Garden Clean Up Pinterest Board.
---
Best Tips for Growing Tomatoes
The world's number one tomato Bible. Advice on 1300 varieties, soil preparation, pruning; and extensive help with pests and diseases from a leading industry expert to help you have the biggest, tastiest crop ever.

---
Tomato Growing Tip: Don't Over-Cultivate in the Fall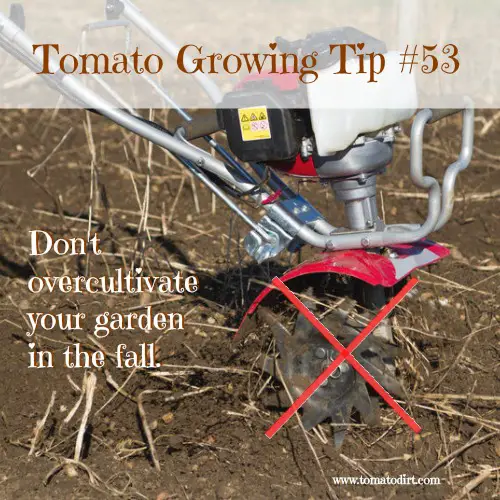 Image: Tomato Dirt
Get more tips for growing tomatoes on our Tomato Growing Tips Pinterest board.
---
What You Need As You Clean Up the Garden
More Tips for Fall Garden Clean Up

That's it for now. More next time.

Until then, happy gardening!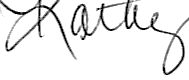 Kathy with Tomato Dirt
www.tomatodirt.com
Find us on Facebook!