Tomato Dirt Newsletter
Issue #09, April 2011
Dear Tomato Dirt reader,

Welcome back to Tomato Dirt! Once or twice a month, we'll send you this newsletter packed with tips about growing tomatoes and using them.

Self-Watering Tomato Planter Review: Tomato Success Kit
Growing tomatoes in containers is not only increasingly popular – it's easy to do!


The biggest challenge is keeping container tomatoes watered. A self-watering tomato planter all but takes away this main obstacle to growing tomatoes in pots successfully.


Self-watering tomato planters make watering consistent. They're also flexible and versatile. Planters can be moved from place to place if there is too much sun, too little sun, cold, frost, or severe weather in the forecast.


When deciding on what self-watering tomato planter is right for you, consider these two important features:
Volume. The planter itself should be large enough to sustain a tomato's root system – at least 5 gallons, larger if possible.
Water reservoir. The planter should have a significant water reservoir to keep plants from drying out and to allow roots to breathe rather than be choked by over watering.
One of the best self-watering tomato planters on the market is the Tomato Success Kit produced by Gardener's Supply. It provides excellent solutions to the challenges container tomatoes face. Read a review here and see if the Tomato Success Kit is right for you!

Tomato of the Month: Green Zebra Tomato



Photo: etsy

About once a month (maybe more, maybe less), we'll publish a fun profile of a specific tomato variety. That way you'll get to know different tomatoes better. And you may even be inspired to try to grow some of them yourself!


This month, check out Green Zebra Tomato. This modern-day classic was developed by breeder Tom Wagner in the 1980s. Its characteristic dark green and yellow stripes and simultaneous sweet and tangy taste have made it a favorite with chefs and restauranteurs. It's unusual, flavorful … and gorgeous!


Tomato of the Month: Green Zebra Tomato.

April's Tomato Tip: Buying Tomato Plants
Spring has sprung and garden centers are filled with fresh stock! What should you look for when you buy tomato plants?
Dark green foliage. Pale green or yellow coloration indicates a nutrient deficiency.
Strong stem. A sturdy central stem means the plant will likely be healthy when it is transplanted into the garden.
No flowers. Avoid plants with blossoms or fruit already formed, especially when selecting plants early in the season. Advanced growth in small containers can be a tip off that the plant was over-fertilized as a seedling.
Healthy leaves. Inspect leaves for curling or discoloration which could indicate a disease, poor lighting, under-watering, or over-watering.
No pests. Check foliage for holes and damaged stalks. Look underneath leaves to make sure the plant isn't infested with pests.
Read these additional tips for buying tomato plants to make sure your tomato patch gets off to healthy start this year!

That's it for now. See you next month!

Until then, happy gardening!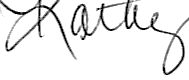 Kathy with Tomato Dirt
www.tomatodirt.com
Find us on Facebook!

P.S. If you're still wondering what tomato varieties to grow in 2011, check out these tomato variety lists for ideas.
New!

Comments Have your say about what you just read! Leave a comment in the box below.