Tomato Dirt Newsletter
Issue #07, February 2011
Dear Tomato Dirt reader,

Welcome back to Tomato Dirt! Once or twice a month, we'll send you this newsletter packed with tips about growing tomatoes and using them.

What Seed Starting Mix Should I Choose?
The most common base ingredients in commercial seed starting mixes are sphagnum peat moss, perlite, vermiculite, and lime. Seed starting mix with these ingredients is often labeled as "soilless." In the truest sense, these ingredients contain no soil or dirt and are considered to be sterile. They are not jam-packed with living organisms – as is the case with garden soil. Find out why these ingredients are helpful to have in your seeding starting mix when you grow tomato seedlings. Read more…


One incredibly popular seed starting mix is called Pro-Mix. It contains sphagnum peat moss, perlite or vermiculite, starter nutrients, limestone, and a wetting agent. Is Pro-Mix worth a few extra nickels and dimes? Decide for yourself! Read a Pro-Mix review.
Tomato of the Month: Early Girl Tomato
About once a month (maybe more, maybe less), we'll publish a fun profile of a specific tomato variety. That way you'll get to know different tomatoes better. And you may even be inspired to try to grow some of them yourself!


This month, check out Early Girl Tomato. This short-season hybrid has been overwhelmingly popular for 35+ years. But it was a real fight to get her into our gardens. Read how one man's crusade gave us this wonderful, tasty tomato. Tomato of the Month: Early Girl Tomato.


Early Girl's story shows how just one person can make all the difference for thousands of tomato gardeners!


February's Tomato Tip …
Timing is everything! Determine when to start seeds by first deciding when you want to set plants out in the garden. Then count back and plant tomato seeds indoors six weeks before that date. But think carefully. Tomatoes like warm ground. If you set them in the garden just after your region's last frost date, make sure you pre-warm the soil by covering it with black plastic a couple of weeks in advance to absorb heat. Or wait 10-14 days after your last frost date to plant – you'll give tomatoes a warmer home. Find out your area's best planting date here.



That's it for now. See you next month for some extra-helpful tomato seedling tips!

Until then, happy gardening!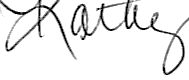 Kathy with Tomato Dirt
www.tomatodirt.com
Find us on Facebook!

P.S. Next month: best tomato seedling tips. Get a head start now by pre-germinating tomato seeds before you plant them. This video may help.
New!

Comments Have your say about what you just read! Leave a comment in the box below.