Tomato Dirt Newsletter
Volume 4, Number 12
Dear Tomato Dirt reader,

Welcome back to Tomato Dirt! Once or twice a month, we'll send you this newsletter packed with tips about growing tomatoes and using them.

---
Tomato Dirt is on Pinterest!
Join us on Pinterest! Browse our 100+ boards (and growing) for all kinds of tomato inspiration and practical information: growing tomatoes, tomato seeds, cold frames for tomatoes, tomato books, tomato greenhouses, , indoor tomatoes – even crafts to do with a tomato theme, now that cold weather is here. Happy pinning!

---
Feature: Are They Hungry Yet? When to Fertilize Tomato Plants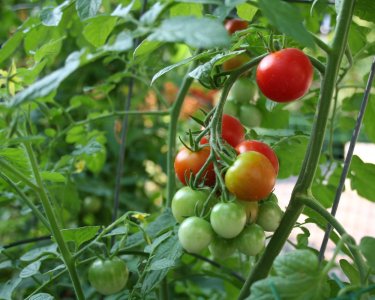 Image: Gardening Info Zone

Once you've added compost to the soil and a handful of fertilizer or bone meal to the hole before planting tomatoes, what are the steps you should take to fertilize tomato plants throughout the rest of the season?
During the first two weeks. Keep a careful eye on newly-planted seedlings for the first two weeks. Transplanted seedlings with yellowed leaves at the base need to be fed again.
When fruit has set. Apply tomato fertilizer once fruit has formed. Some gardeners look for their first tomatoes to be golf -all size as a signal to begin the season's systematic feeding program. Make sure to use a fertilizer that has the nutrient content that tomatoes need.
Every 3-4 weeks until frost. Tomatoes grown in sandy soil should be fertilized more often because nutrients leach quickly from soil. Tomatoes grown in heavy, clay soils will retain nutrients and can be fertilized on a less-frequent schedule.
Find out more about fertilizing tomatoes so you can have healthy, productive fruit all season long.
And check out other options for feeding tomatoes on our Fertilizing Tomatoes Pinterest board.
---
How Do I Apply Tomato Fertilizer?



Image: Wolf Garten

One of the easiest ways to fertilize tomatoes is by side-dressing with a granular product. Side-dressing your tomato plants is a fancy way of saying, "apply fertilizer and work it into the soil around an established tomato plant."

To do so, pull away mulch about 4-6 inches away from the base of the tomato plant. Sprinkle 2-3 tablespoons fertilizer around the drip line of the plant. Do not allow the fertilizer to touch the plant, or it will burn the leaves and stems. Use a garden hand tool (like a cultivator) to gently work fertilizer into the soil. Do not penetrate soil too deeply or you will disturb the plant's root system.

Water the tomato plant to allow fertilizer to begin absorption into the soil. Replace the mulch around the base of the plant.

About one pound of granular fertilizer will be enough to side-dress 10 tomato plants.

Learn more good ways to use tomato fertilizer to get the best tomato production.
---
Check Out These Helps for Fertilizing Tomatoes
More about Fertilizing Tomatoes

That's it for now. More next time!

Until then, happy gardening!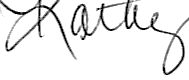 Kathy with Tomato Dirt
www.tomatodirt.com
Find us on Facebook!