Tomato Dirt Newsletter
Volume 4, Number 4
Dear Tomato Dirt reader,

Welcome back to Tomato Dirt! Once or twice a month, we'll send you this newsletter packed with tips about growing tomatoes and using them.
---
---

---
Tomato Dirt is on Pinterest!
Join us on Pinterest! Browse our 100+ boards (and growing) for all kinds of tomato inspiration and practical information: growing tomatoes, tomato seeds, cold frames for tomatoes, tomato books, tomato greenhouses, , indoor tomatoes – even crafts to do with a tomato theme, now that cold weather is here. Happy pinning!

---
Feature: What Do You Need to Start Tomato Seeds?
When it comes to starting tomato seeds, you want to do everything you can to create a healthy environment so seeds can germinate and grow until plants are ready to set out in the garden.

To create a healthy environment, you need 5 kinds of supplies.
Sterile containers. Start seeds in individual containers rather than open flats. If you start tomato seeds in open flats, you'll need to split plants after they germinate and separate their root systems, which stresses new tomato seedlings. Transplanting is much easier when each sprout is contained in its own cell or cup. Seed cell trays are ideal and can be re-used year to year.
Sterile potting mix. Choose a mix that is lightweight, holds water, and is light on fertilizer. You don't want your tomato seedlings to be overfed while they still can get nutrients from the seed. Make sure you select a potting mix, not potting soil (which is heavier).
A light source. Tomato seedlings need 12-16 hours of light a day. How will you ensure the plants will get the light they need? Decide if you will grow your tomatoes under growing lights, in a greenhouse, or on the windowsill.
A water source. Moisten the potting mix before planting. Mist the flats daily until seedlings emerge. Thereafter, bottom watering is the most effective way to give seedlings moisture and avoid dampening off.
Tomato seeds. Last, but certainly not least, decide what types of tomatoes you'd like to grow. Do you want to grow slicing tomatoes, cherry tomatoes, tomatoes for canning, or tomatoes for sauce? Do you want to grow hybrids or heirlooms? Choose and purchase tomato seeds from reputable vendors.
Once you have all the supplies you need, you can start tomato seeds with confidence … and get ready to have wonderful, healthy plants to set out in the garden.
Get more helpful tips about what you need for Starting Tomato Seeds successfully when you check out on our Pinterest board.
---
Special Tomato Seed Starting Tip: Avoid the Basement!
New growers may be tempted to start seedlings in a cool, damp basement or drafty upstairs room.

Even with growing lights, these environments are not your best bet. Humidity and low temps are the perfect breeding ground for fungi and bacteria – particularly the fungi responsible for damping off. Inadequate heat and drafts can slow germination. Pick a spot to start your seeds that has balanced humidity and good air circulation.

Get more useful tomato seed starting tips and additional tomato seed starting inspiration on our Starting Tomato Seeds Pinterest board.
---
Check Out These Gadgets for Starting Tomatoes
More about Starting Tomato Seeds

That's it for now. More next time!

Until then, happy gardening!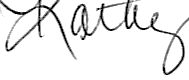 Kathy with Tomato Dirt
www.tomatodirt.com
Find us on Facebook!