Tomato Dirt Newsletter
Volume 3, Number 15
Dear Tomato Dirt reader,

Welcome back to Tomato Dirt! Once or twice a month, we'll send you this newsletter packed with tips about growing tomatoes and using them.

------------------------------------------------------------------
Tomato Dirt is on Pinterest!
Join us on Pinterest! Browse our 50+ boards (and growing) for all kinds of tomato inspiration and practical information: growing tomatoes, harvesting tomatoes, tomato recipes, canning tomatoes, drying tomatoes, freezing tomatoes, tomato problems – even yummy ways to use fresh tomatoes. Happy pinning!
Feature: What You Need to Know About Canning Tomatoes
Canned tomatoes: they're the next best thing to fresh. Tomatoes which are canned just after picking taste much better than commercially-processed tomatoes. Plus, when you can tomatoes you've grown in your garden you save money and keep your pantry stocked.
Use these key tips as you get started canning tomatoes.
Can any variety. The best varieties are those with little pulp, few seeds, meaty centers, and thick flesh. Tip: combine different tomato varieties as you can to preserve a richer tomato flavor.
Choose a canner.Tomatoes can be processed safely with either a hot water bath canner or a pressure canner. Either can be used safely with tomatoes, thwarting two potential dangers: bacteria and enzymes that harbor molds and yeasts. A hot water bath canner is safe when adding a bit of lemon juice to fruit, as lemon's acidity inactivates many bacteria and boiling water (212ºF) inactivates enzymes. A pressure canner heats to a temperature of 240ºF for safe tomato processing, inactivating both enzymes and destroying bacteria.
Use canning jars. Do not can tomatoes with recycled mayonnaise jars or other consumer jars. Canning jars are made with heat-tempered glass and can withstand high temperatures during processing. Consumer jars are not. If you use them, they will likely explode.
Use a food processor. It's not necessary to peel and seed tomatoes if you're planning to use canned tomatoes in soups, spaghetti sauce, chili, and casseroles. Small bits of skin and skin add a nice bit of added fiber and nutrients to your diet, but barely noticeable in larger dishes.
Get more great canning tips and information in a section on Tomato Dirt devoted to all about canning tomatoes!
--------------------------------------------------------------
Tomato Masters Round Three!
We're looking for the biggest (by weight) tomato grown in August. The lucky winner will get Tomato Dirt bragging rights … a certificate … and acknowledgement on the Tomato Dirt website.
How to enter:
Take a photo of your tomato on a scale, showing its weight.
Submit your entry, either by sending us an email or posting your entry on our Facebook page.
Enter by midnight on August 31.
Even if you think your tomato is not all that big, enter anyway. We're looking forward to seeing what everyone's growing! Plus you'll encourage other gardeners. Read all the details about how to enter here.
-----------------------------------------------------------------
Most Popular Tomato Dirt Pages in July …
Here are a few of the most popular pages on Tomato Dirt during the month of July (after the home page, of course.) Check them out!
Blossom End Rot: How to identify, treat, and prevent it
Tomato Pests: How to identify and control them
Why a Tomato Cracks and What to Do About It
-----------------------------------------------------------------
More about Canning Tomatoes ...

That's it for now. More next time!

Until then, happy gardening!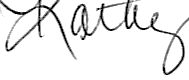 Kathy with Tomato Dirt
www.tomatodirt.com
Find us on Facebook!