Tomato Dirt Newsletter
Volume 3, Number 14
Dear Tomato Dirt reader,

Welcome back to Tomato Dirt! Once or twice a month, we'll send you this newsletter packed with tips about growing tomatoes and using them.
------------------------------------------------------------------
Tomato Dirt is on Pinterest!
Join us on Pinterest! Browse our 40+ boards (and growing) for all kinds of tomato inspiration and practical information: tomatoes just off the vine, staking tomatoes, canning tomatoes, drying tomatoes, tomato problems – even yummy ways to use fresh tomatoes. Check our our page. Happy pinning!
Feature: Have You Saved Any Tomato Seeds Yet?



Photo: Gardening.com

The effort to save tomato seeds may seem like just one more chore at the end of the long gardening season. But saving seeds is easy, doesn't take much time, saves money, and allows you to become more self-sufficient.

If you've never saved tomato seeds before – or if you'd like a refresher – consider these tips:
Save seeds from open-pollinated varieties. These types of tomatoes are true to their type from seed and maintain consistent characteristics over time.
Save seeds from your best tomatoes. Good tomatoes = Good seeds = Good plants next year.
Save seeds from ripe tomatoes. Seeds inside overripe tomatoes often have already started to germinate.
Save seeds from several tomatoes. Combining seeds from several fruits (rather than just one or two) gives you a strong selection.
Get answers to all your questions about saving tomato seeds when you check our Saving Tomato Seeds FAQs (Frequently Asked Questions) page.
--------------------------------------------------------------
July Tomato Masters Winner: How He Did It!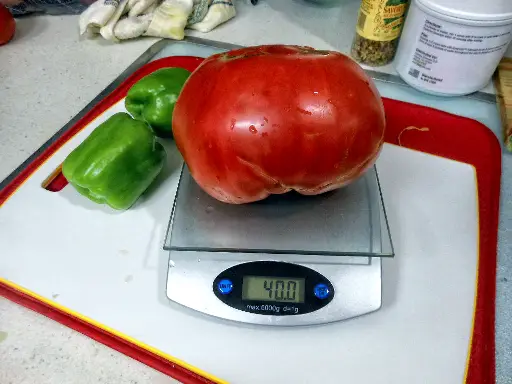 Photo: John Tienter
Congratulations to John Tienter of Troy, Missouri who nabbed this month's award with his amazing Brandywine Tomato, which clocked in at a whopping 40.0 ounces (that's 2 pounds, 8 ounces of luscious tomato flavor.)
John shared these keys to his success:
raised beds
soil amendments
daily foliar watering with compost tea
Get the full story here.

Meanwhile, keep growing! We're looking forward to seeing photos of your tomatoes in the coming weeks. Read all the details about how to enter our August edition of Tomato Masters.

-----------------------------------------------------------------
Tomato of the Month: Brandywine Tomato
The Brandywine tomato, a classic beefsteak slicing tomato, is credited with bringing heirloom tomatoes back into popularity after the rise of hybridization in the twentieth century. The variety has become one of the most popular home garden cultivars in the United States. It has been dubbed "the best-tasting tomato in the world."

Brandywine's history is a bit uncertain. What can be confirmed is this: Ohio tomato enthusiast Ben Quisenberry (1887-1986) brought the tomato to the attention of today's gardeners by listing it in the Seed Savers Exchange in 1982. Prior to that … (read more about Brandywine tomato, its history, and how to grow it.)

-----------------------------------------------------------------
More about Saving Tomato Seeds …

That's it for now. More next time!

Until then, happy gardening!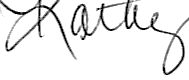 Kathy with Tomato Dirt
www.tomatodirt.com
Find us on Facebook!