Tomato Dirt Newsletter
Volume 2, Number 15
Dear Tomato Dirt reader,

Welcome back to Tomato Dirt! Once or twice a month, we'll send you this newsletter packed with tips about growing tomatoes and using them.
How to Save Tomato Seeds: a Primer



Photo: Gardening.About

Saving your tomato seeds is easy, fun, and saves money. Like other flower and vegetable seeds, tomato seeds can be collected, saved, dried, and used next year. But with tomato seeds, you must take one additional step – fermentation.

Tomato seeds enclosed in gel casings. The casings contain growth inhibitors that prevent the seeds from sprouting inside the tomato. In the garden, the casings break down naturally as tomatoes fall to the ground and fruit decays. Fermentation allows you to move that process along manually.

Follow these steps to save tomato seeds successfully.
Choose seeds (from open-pollinated – OP - or heirloom tomatoes)
Extract seeds
Ferment seeds
Rinse seeds
Dry seeds
Store seeds
Read more details about each step to take when saving tomato seeds.
Why Choose Open Pollinated (OP) or Heirloom Tomatoes for Seed Saving?



Photo: Appalachian Seeds

"Open pollinated" (OP) or heirloom tomatoes are varieties that have been reproduced for generations. They are true to their type from their own seed, which means the next season's plants maintain the same characteristics as they previous one. In contrast, hybrid tomatoes are a careful cross between two genetically different tomato varieties. Commercial seed producers collect pollen from one variety and used to pollinate flowers of another variety to breed hybrids. Expert gardeners advise against saving tomato seeds from hybrids and using them to grow plants. It's not that hybrid tomato seeds won't produce plants – they will. But there's no way to tell whether or not the fruit will be good or consistent with their parents. (More on choosing tomatoes for seed saving).
More on saving tomato seeds ...
Get special fall deals for your garden!



That's it for now. More next time!

Until then, happy gardening!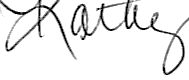 Kathy with Tomato Dirt
www.tomatodirt.com
Find us on Facebook!