Tomato Dirt Newsletter
Volume 2, Number 13
Dear Tomato Dirt reader,

Welcome back to Tomato Dirt! Once or twice a month, we'll send you this newsletter packed with tips about growing tomatoes and using them.
Should I Can or Freeze My Tomatoes? Pros and Cons of Each
Nothing can take the place of a fresh tomato. Should you can or freeze them? To be honest, it's nice to have both.

Freezing tomatoes is easy, fast, and convenient. Frozen tomatoes work well in recipes (sauces, casseroles, soups, stews, and chili for instance). But frozen tomatoes lose their texture and get mushy when thawed, and freezing reduces flavor.

Canning tomatoes preserves flavor and texture better. But it takes more time to can tomatoes. Read all the advantages an disadvantages …
How Should I Choose a Tomato Canner?
There are two types of tomato canners most commonly used in processing tomatoes from the home garden: pressure canner
and boiling water bath canner
(also called hot water bath canners). There are advantages to each.

A pressure canner
is a heavy pot with metal flanges on both the top pot rim and lid rim (for a tight seal), a pressure vent on the lid, and a pressure gauge. The pressure canner's rack sits in its interior bottom and holds filled jars sitting in 2-3 inches of water. When the pot is sealed and heated, the water becomes steam. Pressure builds. Steam expands, making both pressure and temperature rise to process tomatoes.
A hot water bath canner
is a deep, tightly covered metal pot with a rack or basket in the bottom. The canner is deep enough to hold quart jars plus an inch or two of water to cover them and a couple of excess inches above that for boiling water. Filled jars are placed in the canner. Water is brought to a boil over jars to process tomatoes.
Tomatoes can be processed safely using either type of canner. The boiling water bath method is safe because boiling water (212ºF) inactivates enzymes, and in adding citric acid or lemon juice is an insurance policy in making tomatoes a high-acid food. A pressure canner can be used for both low-acid and high-acid tomatoes because it processes foods at high temperatures.
Read all the advantages and disadvantages of each type of canner …
More help in processing tomatoes ...
For many, it's not too late to buy tomato plants
Heirloom and OP (open-pollinated) Tomato Varieties
Tomato Dirt recommends TomatoFest, which offers over 600 varieties.

Hybrid Tomato Varieties


For hybrid tomato seeds, we recommend Burpee
, a leading home gardening and seed company since 1881. Shop Burpee.com for Tomatoes



That's it for now. More next time!

Until then, happy gardening!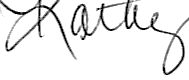 Kathy with Tomato Dirt
www.tomatodirt.com
Find us on Facebook!