Tomato Dirt Newsletter
Volume 13, Number 1
Dear Tomato Dirt reader,

Welcome back to Tomato Dirt! A couple times a month, we'll send you this newsletter packed with tips about growing tomatoes and using them.
---
50% OFF! TomatoFest Seed Sale Extended to January 16
Beat the rush and get great deals!
Each year, our friends at TomatoFest have a huge year-end sale on their tomato seeds. NOW is the time to get yours.
Choose from more than 450 favorite heirloom tomato varieties and tomato seed collections – up to 50% off regular retail prices during this once-a-year sale from our friends at TomatoFest.

Visit the TomatoFest store now to get best selection.
---
Tomato Dirt is on Pinterest
Join us on Pinterest! Browse our 100+ boards (and growing) for all kinds of tomato inspiration and practical information: growing tomatoes, tomato seeds, cold frames for tomatoes, tomato books, tomato greenhouses, , indoor tomatoes – even crafts to do with a tomato theme. Happy pinning!
---
FEATURE: How to Grow Winter Tomatoes
Winter tomatoes?
If you'd like refreshing salads, sandwiches, and side dishes made with juicy, flavorful fresh tomatoes in the dead of winter, I've got good news.
You can grow winter tomatoes. The idea is not as far-fetched as it seems.
With a bit of effort and planning, you can enjoy tomatoes year-round.
Consider these three options for growing winter tomatoes.
First, if you live in climate with cold winters, growing winter tomatoes indoors is ...
---
Best Tips for Growing Tomatoes: Bestseller in 89 Countries
THE tomato-growing Bible and best-seller in 89 countries: How to Grow Juicy Tomatoes. Two horticulturalists combine forces to give you advice about the right way to prune, fertilize, water and stake tomatoes.

You'll be able to diagnose pest and disease problems using step by step priceless information, illustrated with 260 full color photos.

Get the book and you'll also get 6 free bonuses, including the Family Tomato Cookbook and a database of 1300 varieties of tomatoes. More details here.

---
Tomato Growing Tip: How to position indoor grow lights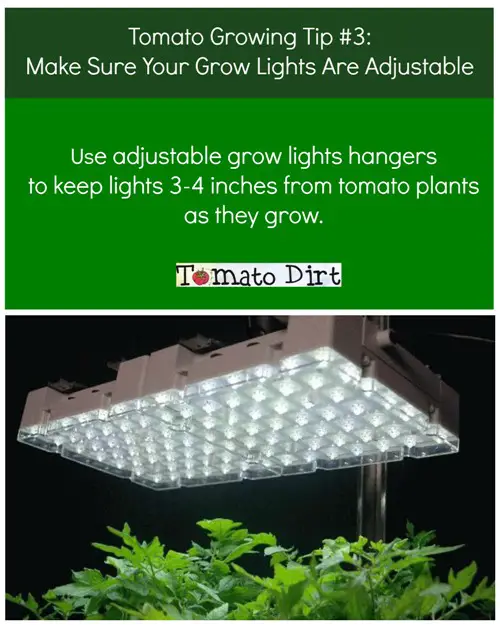 Image: Tomato Dirt
Get more tips for growing tomatoes on our Tomato Growing Tips Pinterest board.
---
Seed Starting Kits for All Types of Gardeners
Deep-root growing kits … quick start seed kits … special potting mixes. Yep, there's a kit for that!
We love how you can get replacement parts for seed starting trays, too.
Our good friends at Gardener's Supply have all kinds of seed starting gear and will answer your questions, too. Browse now as you get ready for the growing season.
---
More about growing tomatoes indoors

That's it for now. More next time.

Until then, happy gardening!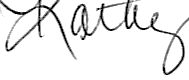 Kathy with Tomato Dirt
www.tomatodirt.com
Find us on Facebook!