Tomato Dirt Newsletter
Volume 2, Number 9
Dear Tomato Dirt reader,

Welcome back to Tomato Dirt! Once or twice a month, we'll send you this newsletter packed with tips about growing tomatoes and using them.
Grafted Tomatoes: What Are They and Why Grow Them?



Photo: Hobby Farms

Grafted tomatoes are produced when two tomato plants joined together. The resulting plant exhibits the strengths of both its "parents."

While grafting has long been a common horticultural practice, in recent years it has become a valuable technique in tomato disease management. Usually, at least one of the tomato varieties selected for the graft has outstanding disease resistance, most often a hybrid.

Advantages of grafted tomatoes … (Read more when you click here)

Get 50% off Grafted Marzano Tomatoes
(while supplies last) at Gardens Alive!


Special Deals for Tomato Dirt-ers this Memorial Day Weekend!
50% off Grafted San Marzano Tomatoes
(while supplies last) at Gardens Alive!

$20 FREE off your first order at Gardens Alive!

Memorial Day Sale - $10 off orders $100 or More OR $20 off orders $150 and More at Garden.com! Now through 5/28.
More on growing tomatoes early in the season …
For many, it's not too late to buy tomato plants ...
Heirloom and OP (open-pollinated) Tomato Varieties
Tomato Dirt recommends TomatoFest, which offers over 600 varieties.

Hybrid Tomato Varieties


For hybrid tomato seeds, we recommend Burpee
, a leading home gardening and seed company since 1881. Shop Burpee.com for Tomatoes



That's it for now. More next time!

Until then, happy gardening!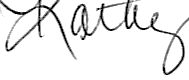 Kathy with Tomato Dirt
www.tomatodirt.com
Find us on Facebook!


New!

Comments Have your say about what you just read! Leave a comment in the box below.