Tomato Dirt Newsletter
Volume 11, Number 15
Dear Tomato Dirt reader,

Welcome back to Tomato Dirt! A couple times a month, we'll send you this newsletter packed with tips about growing tomatoes and using them.
---
2 DAYS ONLY: 25 Gardening Resources for Less Than $1 Each
Wish you could grow your own but don't know where to start? No matter where you live or your level of gardening expertise, you CAN grow more of your own food.

Find 25 resources to show you how inside the Gardening & Sustainable .

You'll get (12 ebooks, 6 e-courses, 7 printables & workbooks) worth $582.80. And you can get this amazing deal to help you grow a healthy, productive garden, all for just $24.97 in the Gardening and Sustainability Bundle.

That's less than $1 for each resource, from Gardening Basics for Beginners to How to Grow a Beauty and Skin Care Garden to a Sustainable Garden Workbook, just for starters.

The 2021 Gardening and Sustainability Bundle is only available for 2 days only: July 29-30.

You read that right. 2021 Gardening and Sustainability Bundleis from our friends at Ultimate Bundles, who put together digital packages from the smart people who create all these resources. The catch? They offer these bundles in flash sales, just a few days only at a time.

Take advantage now of their 2021 Gardening and Sustainability bargain NOW, while you're thinking about it. They'll notify you when the bundle is ready on JJULY 29-30. Learn more here.
---
Tomato Dirt is on Pinterest
Join us on Pinterest! Browse our 100+ boards (and growing) for all kinds of tomato inspiration and practical information: growing tomatoes, tomato seeds, cold frames for tomatoes, tomato books, tomato greenhouses, , indoor tomatoes – even crafts to do with a tomato theme. Happy pinning!
---
FEATURE: How to Help Your Tomato Plants Survive the Heat
Even though tomatoes are the classic summer plant, it's natural for gardeners to think they suffer when temperatures are too hot.

Here's the good news: a heat wave will not likely be fatal for your tomato plants, especially if you can keep them watered. And more good news … tomato fruit already on the vine and ripening will likely be OK when it's super hot outside.

Two problems for tomatoes in a heat wave:
It's too hot for blossoms to be pollinated. That means your plants will have fewer fruit.
Heat stress forces a plant to increase transpiration (pumping water through its system) to survive, especially when the heat continues for prolonged periods.
You can reduce stress on your plants during a heat wave by watering them deeply at least once a day. Increase frequency of watering without increasing the amount of water the plants get to avoid water logging and killing the plants.
A second trick to managing tomato plants during a hot spell: give them shade! (Read the full article ) … and check out other options for Watering Tomatoes Pinterest board.
---
Best Tips for Growing Tomatoes: Bestseller in 89 Countries
THE tomato-growing Bible and best-seller in 89 countries: How to Grow Juicy Tomatoes. Two horticulturalists combine forces to give you advice about the right way to prune, fertilize, water and stake tomatoes.

You'll be able to diagnose pest and disease problems using step by step priceless information, illustrated with 260 full color photos.

Get the book and you'll also get 6 free bonuses, including the Family Tomato Cookbook and a database of 1300 varieties of tomatoes. More details here.

---
Tomato Growing Tip: Extreme Times Call for Extreme Measures!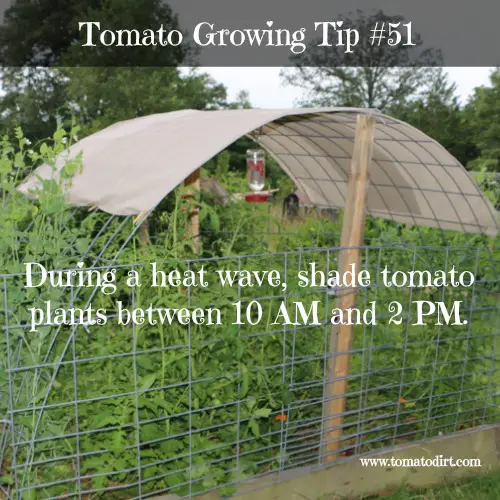 Image: Tomato Dirt
Get more tips for growing tomatoes on our Tomato Growing Tips Pinterest board.
---
Danger: Don't Let Your Tomatoes Overheat
Yes, it's good to be a drip when it comes to watering your garden! Tomatoes need 1-3 inches of water a week.

Hoses, nozzles, drip irrigation, water timers, rain gauges, soaker systems, watering cans, rain urns … check out all kinds of watering gadgets with our good friends at Gardener's Supply.

This is the GS page where you can get all the different kinds of watering gear you need for your garden. It's so much fun to browse around. And if you find something at a bargain price - well, go for it!

Plus, they donate 8% of their profits to home and garden improvement programs.

But apart from all that good stuff, their watering gadgets and irrigation supplies are quality products that will last season after season. Check them out here.
---
More Tips to Help Your Tomato Plants Survive the Heat

That's it for now. More next time.

Until then, happy gardening!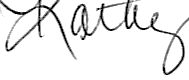 Kathy with Tomato Dirt
www.tomatodirt.com
Find us on Facebook!