Tomato Dirt Newsletter
Volume 11, Number 12
Dear Tomato Dirt reader,

Welcome back to Tomato Dirt! A couple times a month, we'll send you this newsletter packed with tips about growing tomatoes and using them.
---
Keep Tomato Diseases Away
Pump sprayers, backpack sprayers, nozzle sprayers with triggers … they come in all sizes. A garden sprayer is a must-have garden tool for feeding and treating your tomatoes, veggies, and flowers. Browse different types to choose a garden sprayer that works for you. Take a look!

---
Tomato Dirt is on Pinterest
Join us on Pinterest! Browse our 100+ boards (and growing) for all kinds of tomato inspiration and practical information: growing tomatoes, tomato seeds, cold frames for tomatoes, tomato books, tomato greenhouses, , indoor tomatoes – even crafts to do with a tomato theme. Happy pinning!
---
FEATURE: 5 Kinds of Tomato Wilt and What To Do About Them
Identifying tomato plant diseases can take a bit of detective work. Leaves, stems, fruit – there is plenty to consider.
Even when the plant droops, it would be convenient to say, "OK, that's simple. I need to water my plants. Or it's tomato wilt. "
Problem: there are several kinds of tomato wilt.
Compare 5 kinds of tomato wilt … and get more info about tomato diseases on our Pinterest board.
---
Best Tips for Growing Tomatoes: Bestseller in 89 Countries
THE tomato-growing Bible and best-seller in 89 countries: How to Grow Juicy Tomatoes. Two horticulturalists combine forces to give you advice about the right way to prune, fertilize, water and stake tomatoes.

You'll be able to diagnose pest and disease problems using step by step priceless information, illustrated with 260 full color photos.

Get the book and you'll also get 6 free bonuses, including the Family Tomato Cookbook and a database of 1300 varieties of tomatoes. More details here.

---
80+ FREE Tutorials to Help You ID Garden Pests and Diseases
Slugs … deer … beetles. Or is it tomato rot or blight that's attacking your crops?
Identifying the problem is the first step in finding an earth-friendly way to reduce — or even eliminate — the damage caused by garden pests and diseases.
Our friends at Gardener's Supply have created a directory of garden pests to help you identify your gardener's invaders.
And GS expert gardeners also has a helpful list of diseases to look out for, including more than 80 quick tutorials to show you what to do when your plants are under attack.
Hop on over to the directory of garden pests or the listing of 80+ quick tutorials to discover your garden's problems. And bookmark those pages for later!
---
Tomato Growing Tip: Check Disease Resistance Codes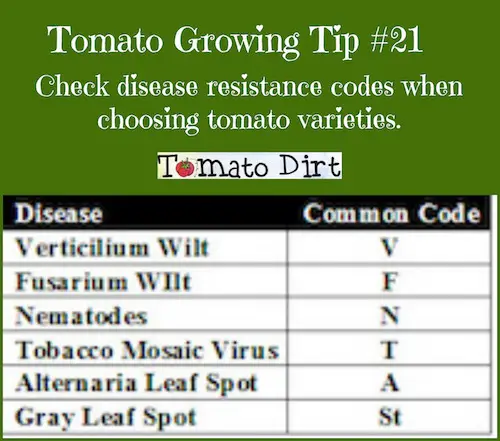 Image: Tomato Dirt
Get more tips for growing tomatoes on our Tomato Growing Tips Pinterest board.
---
Get in Front of Early Season Tomato Diseases
More Tips for Identifying Tomato Problems

That's it for now. More next time.

Until then, happy gardening!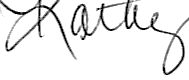 Kathy with Tomato Dirt
www.tomatodirt.com
Find us on Facebook!