Tomato Dirt Newsletter
Volume 2, Number 7: Issue #23
Dear Tomato Dirt reader,

Welcome back to Tomato Dirt! Once or twice a month, we'll send you this newsletter packed with tips about growing tomatoes and using them.
10 Deadly Tomato Transplanting Mistakes
It's all well and good to grow healthy tomato seedlings. But deadly tomato transplanting mistakes can cost you the entire crop. Here's the dirt on the biggest tomato transplanting mistakes to avoid.

Mistake #1: Ignoring the forecast
Even if it's past your last frost date, check the 10-day weather projections. Cold evenings or a series of rainy days are not good for newly-planted tomatoes.


Mistake #2: Breaking the roots
Overwatered seedling root systems have a tendency to break. Moisten soil only lightly before planting tomatoes, but be sure not to overwater. Then carefully remove seedlings from cups or cells. Heavily-moistened soil will fall away from roots, damaging them. If a plant is root-bound, gently work to loosen the ball and spread roots out.
(Read the other 8 mistakes to avoid…)
How to Harden Off Tomato Plants…
About 7-10 days before planting tomatoes outdoors, help acclimate them to temperatures, sunlight, and wind. This process is called "hardening off." Gradual exposure helps your plants toughen up and reduces the possibility of injury. Outdoors can be a shock for them. It's up to you to prepare them for "the real world"!
Start slowly by setting them outside in the shade for an hour or two. Slowly increase exposure each day to more time outside and soon, a bit of "sunbathing." Check tomato plants regularly to make sure they don't dry out or droop. Once tomato plants have spent a full day outside, then it's time to leave them out overnight. Make sure temperatures will be moderate.
When tomato seedlings can handle their outdoor sleepovers without problem, it's time to move them into their new home: your garden. (Read more about hardening off tomato plants.)
More on planting tomatoes …
Where to find tomato seedlings and seeds ...
Heirloom and OP (open-pollinated) Tomato Varieties
Tomato Dirt recommends TomatoFest, which offers over 600 varieties.

Hybrid Tomato Varieties


For hybrid tomato seeds, we recommend Burpee
, a leading home gardening and seed company since 1881. Shop Burpee.com for Tomatoes



That's it for now. More next time!

Until then, happy gardening!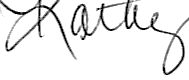 Kathy with Tomato Dirt
www.tomatodirt.com
Find us on Facebook!


New!

Comments Have your say about what you just read! Leave a comment in the box below.