Tomato Dirt Newsletter
Volume 10, Number 24
Dear Tomato Dirt reader,

Welcome back to Tomato Dirt! A couple times a month, we'll send you this newsletter packed with tips about growing tomatoes and using them.
---
Black Gold: It's Easy to Make Your Own
Compost: it's called "Black Gold" for a good reason. It's the ultimate inexpensive way to recycle yard and kitchen waste back into your garden. Make sure you have what you need to start or build productive, healthy compost for next year's garden. Take a look at composting gear used by gardeners like you!

---
Tomato Dirt is on Pinterest
Join us on Pinterest! Browse our 100+ boards (and growing) for all kinds of tomato inspiration and practical information: growing tomatoes, tomato seeds, cold frames for tomatoes, tomato books, tomato greenhouses, , indoor tomatoes – even crafts to do with a tomato theme. Happy pinning!
---
FEATURE: Compost NOW to Grow Healthy Tomatoes Next Season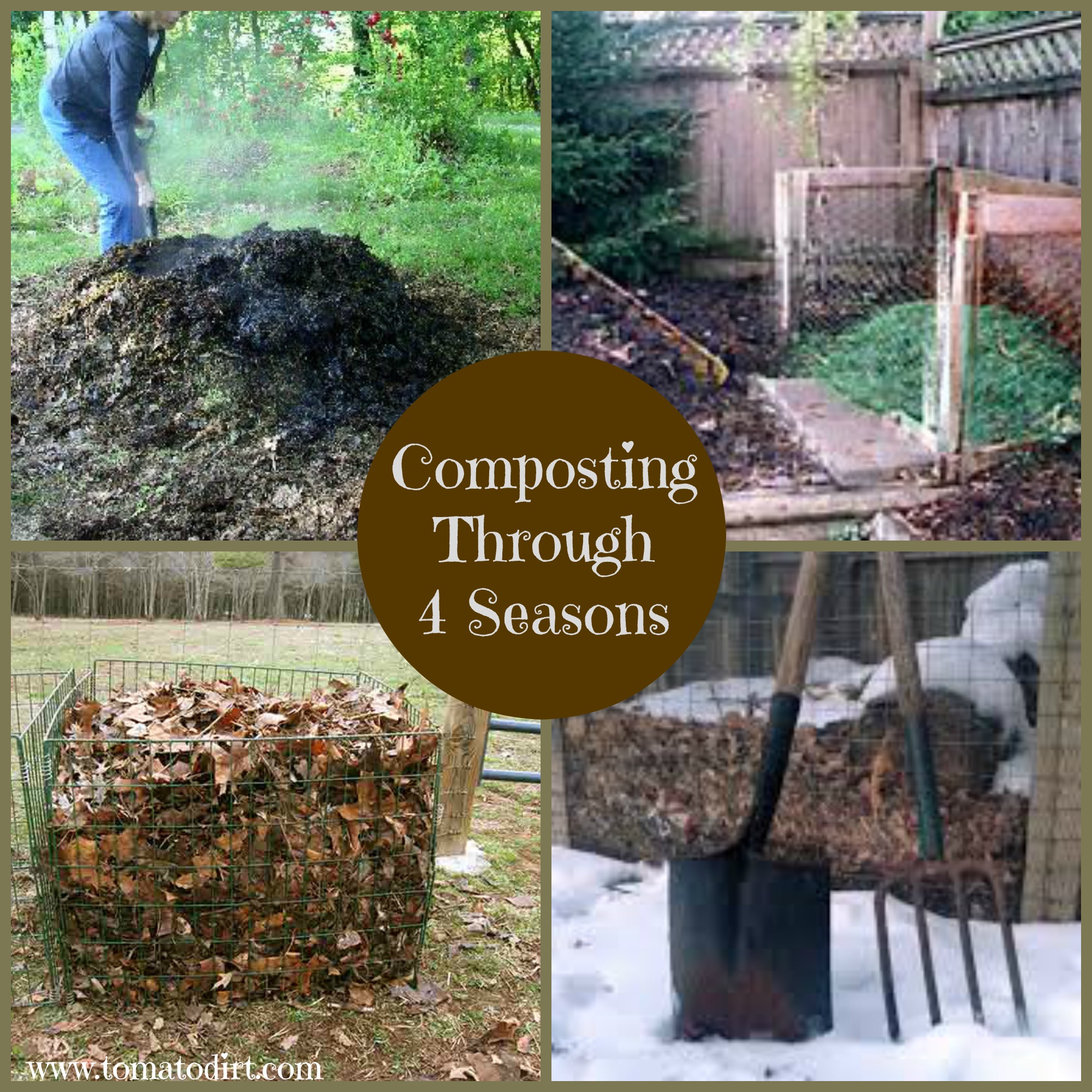 Image: Tomato Dirt

Compost is an excellent component to add to your garden to help you grow healthy tomatoes and other crops. You may be surprised to learn that composting is a gardening activity you can and should do year round. Don't wait until next spring. Start now and you'll have beautiful, rich compost to add to your garden when planting time rolls around next season.

Capitalize on garden clean up.Collect your fall leaves to use in your compost pile, layering them with dead or dying flowers, spent tomato plants, grass clippings, and other garden debris as you tidy up the garden after the growing season. Alternate a layer of leaves to the compost pile with other organic material to prevent matting.

Plan for winter. Whether your compost pile is new or established, reserve extra leaves in a separate pile or in a bag next to your compost bin. Use them during the winter as a brown layer in between "green" kitchen refuse.

Monitor rain. Keep a tarp ready to spread over the pile during rainy spells to prevent the compost from becoming too soggy.

Turn the pile. Don't forget to turn your compost to let in air pockets during the autumn months.


Learn more about composting now …

… and get more helpful tips about how to dry tomatoes on our Composting for Tomatoes Pinterest Board.
---
Best Tips for Growing Tomatoes: Bestseller in 89 Countries
THE tomato-growing Bible and best-seller in 89 countries: How to Grow Juicy Tomatoes. Two horticulturalists combine forces to give you advice about the right way to prune, fertilize, water and stake tomatoes.

You'll be able to diagnose pest and disease problems using step by step priceless information, illustrated with 260 full color photos.

Get the book and you'll also get 6 free bonuses, including the Family Tomato Cookbook and a database of 1300 varieties of tomatoes. More details here.

---
Fall Clearance Deals at Gardener's Supply – up to 80% off
Check out some amazing bargains – from bestsellers like planters to patio furniture and backyard habitat gear to all kinds of fun gifts. Our good friends at Gardener's Supply are offering clearance items to Tomato Dirt readers – at sale prices. Browse bargains for great deals. (And you can start making a list for Santa, too.)

---
Tomato Growing Tip: Two Kinds of Compost Bins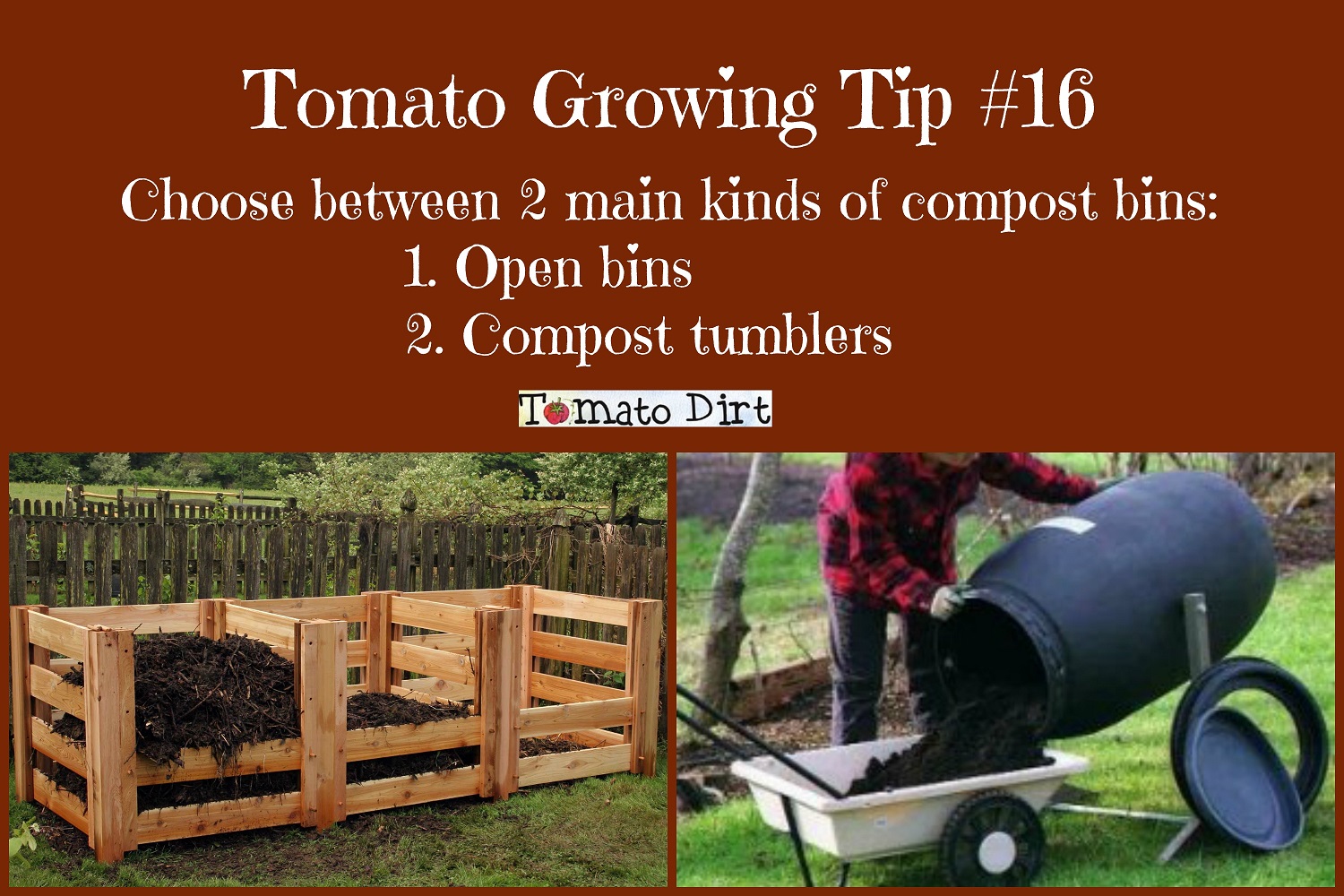 Image: Tomato Dirt
Get more tips for growing tomatoes on our Tomato Growing Tips Pinterest board.
---
Make Your Own Compost – Good for Your Garden and Good for Your Wallet
More about Preparing Your Garden for Winter

That's it for now. More next time.

Until then, happy gardening!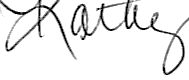 Kathy with Tomato Dirt
www.tomatodirt.com
Find us on Facebook!