Tomato Dirt Newsletter
Volume 10, Number 13
Dear Tomato Dirt reader,

Welcome back to Tomato Dirt! A couple times a month, we'll send you this newsletter packed with tips about growing tomatoes and using them.
---
Gardener's Supply: Clearance Items an Additional 20% Off for Tomato Dirt Readers
Check out some amazing bargains from bestsellers like planters to patio furniture and backyard habitat gear to all kinds of fun gifts. Our good friends at Gardener's Supply are offering early summer clearance items to Tomato Dirt readers – at sale prices plus an additional 20% off. Browse their sale marketplace for great deals.
---
Tomato Dirt is on Pinterest
Join us on Pinterest! Browse our 100+ boards (and growing) for all kinds of tomato inspiration and practical information: growing tomatoes, tomato seeds, cold frames for tomatoes, tomato books, tomato greenhouses, , indoor tomatoes – even crafts to do with a tomato theme. Happy pinning!
---
FEATURE: Compare Types of Tomato Fertilizer: Which One Is Best for You?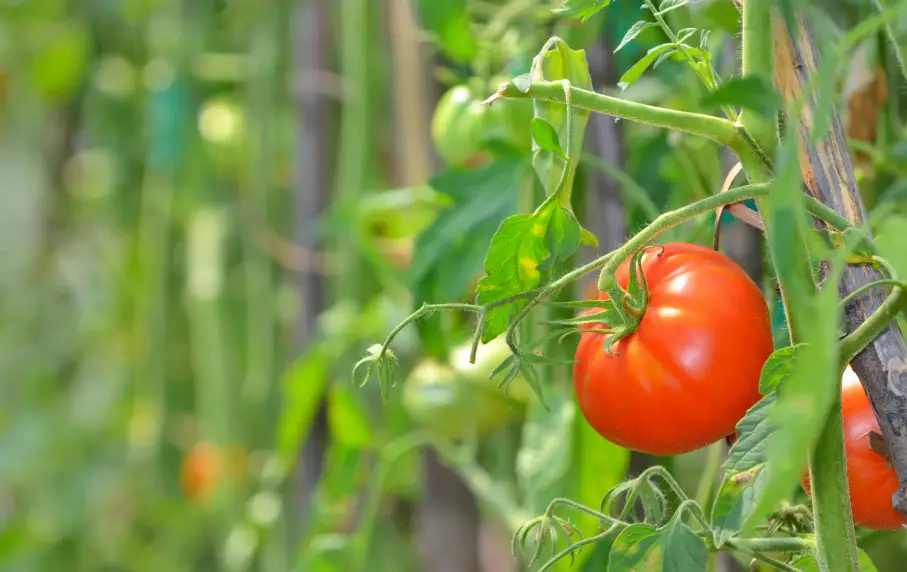 Image: Tomato Dirt
Tomatoes are heavy feeders. Tomato fertilizer helps supplement your garden soil and provide nutrients that tomato plants need at different stages of growth: nitrogen, phosphorus, potassium, potash, calcium, and magnesium, along with other trace minerals.
Consider composition as you compare tomato fertilizers to make the best choice for your plants and your garden.
Understand the numbers. Most fertilizers are a combination of the three nutrients commonly fed to plants: nitrogen, phosphorus, and potassium (referred to as the "N-P-K ratio"). A fertilizer's composition is listed on the label in a three-number series, such as 15-10- 5. The three numbers represent those three nutrients. A 15-10-5 fertilizer contains 15% nitrogen, 10% phosphorus, and 5% potassium. The remainder of the fertilizer is filler material.

Know the best nutrient balance for tomatoes. Nitrogen encourages leaf growth, which is why fertilizers with higher ratio of nitrogen (the first of the three numbers) are an optimum choice for lawns and grasses. But in tomatoes, excess leaf growth discourages blossoms and fruit. Phosphorus encourages flowering. Potassium encourages fruiting. So a complete fertilizer with a balanced supply of the three major nutrients, such as 10-10-10 or 5-10-10, is a good choice for tomato plants.
Learn more about different kinds of tomato fertilizers to choose one that's right for you… and be sure to check out our Fertilizing Tomatoes board on Pinterest for more helpful information.
---
Best Tips for Growing Tomatoes: Bestseller in 89 Countries
THE tomato-growing Bible and best-seller in 89 countries: How to Grow Juicy Tomatoes. Two horticulturalists combine forces to give you advice about the right way to prune, fertilize, water and stake tomatoes.

You'll be able to diagnose pest and disease problems using step by step priceless information, illustrated with 260 full color photos.

Get the book and you'll also get 6 free bonuses, including the Family Tomato Cookbook and a database of 1300 varieties of tomatoes. More details here.

---
Build Your Own Beehive!
Interested in getting your own backyard beehive? Don't know where to start? It may surprise you to learn that you can build your own beehive for less than the cost of a dinner for two at your favorite restaurant. This Garden Hive Construction Guide 2.0 shows you how to choose the best materials for your beehive, build parts, quickly make either frames or top bars for your hive, select and apply your preferred wood finish for your perfect backyard beehive … and choose a good location and install your finished beehive ready for your own honeybees.

The guide has all the information you need to build a garden beehive in less than one afternoon in audio, video and PDF manual. Attract bees to fertilize your tomatoes and other crops … plus get your own honey. Learn more.

---
Tomato Growing Tip: Don't Choose the Wrong Tomato Fertilizer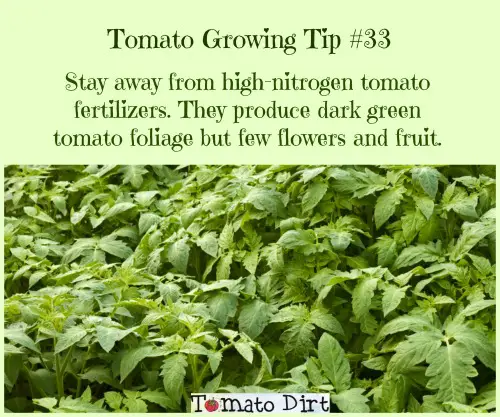 Image: Tomato Dirt
Get more tips for growing tomatoes on our Tomato Growing Tips Pinterest board.
---
Feed Your Plants Right
More about Fertilizing Tomatoes

That's it for now. More next time.

Until then, happy gardening!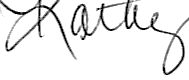 Kathy with Tomato Dirt
www.tomatodirt.com
Find us on Facebook!