Tomato Dirt Newsletter
Volume 2, Number 2: Issue #18
Dear Tomato Dirt reader,

Welcome back to Tomato Dirt! Once or twice a month, we'll send you this newsletter packed with tips about growing tomatoes and using them.
What to Look for In Seed Staring Kits for Tomatoes
Seed starting kits offer an excellent value if you want to grow your own tomato plants from seeds. By purchasing a kit, you save money over the price of buying individual components. And kits are convenient. In one package, you get all you need to start tomato seeds. Beginners, in particular, are drawn to kits because using them makes starting tomato seeds much less intimidating.
Gardener's Supply and Burpee
offer a range of seed starting kits for tomatoes. You can also get going with a Beginner Seedstarting Kit
.
Seed starting kits come with trays that have different numbers of cells. You can choose a kit offering the number of cells that meets your needs. If you want to start only a few plants, buy a kit with a smaller number of cells. If you're interested in growing large numbers of tomatoes, get larger trays. And seed starting kits come with all different numbers of cells in between. (Compare different seed starting kits in the full article here)
What features to look for in seed starting kits
Planting tray system: traditional vs. self-watering
Size: bigger is better
(Read more about seed starting kit features.)

Other features to consider in seed starting kits
Planting medium
Greenhouse cover
Plant fertilizer
Plant labels
Tray material
Heat mat
(Compare different seed starting kits here.)
Tomato Dirt Recommends Sites for Tomato Seeds
Heirloom and OP (open-pollinated) Tomato Varieties

For heirloom and OP (open pollinated) tomatoes, Tomato Dirt recommends TomatoFest, which offers over 600 varieties.


Hybrid Tomato Varieties

For hybrid tomato seeds, we recommend Burpee
, a leading home gardening and seed company since 1881. Shop Burpee.com for Tomatoes
Other Helpful Tomato Seed Starting Info

That's it for now. More next time!

Until then, happy gardening!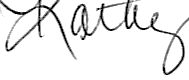 Kathy with Tomato Dirt
www.tomatodirt.com
Find us on Facebook!

P.S. As you choose which tomato varieties to grow in 2012, make sure you consider which ones grow best in your climate. Check out these tomato variety lists to help.


New!

Comments Have your say about what you just read! Leave a comment in the box below.