Tomato Dirt Newsletter
Volume 9, Number 1
Dear Tomato Dirt reader,

Welcome back to Tomato Dirt! A few times a month, we'll send you this newsletter packed with tips about growing tomatoes and using them.
---
Tomato Seeds Half-Price Now Through January 6
Choose from more than 350 favorite heirloom tomato varieties and tomato seed collections – up to 50% off regular retail prices during this once-a-year sale at TomatoFest.

Tomato seeds will last 3-5 years! And TomatoFest guarantees its seeds.


Visit the TomatoFest store now to get best selection.
---
Tomato Dirt is on Pinterest
Join us on Pinterest! Browse our 100+ boards (and growing) for all kinds of tomato inspiration and practical information: growing tomatoes, tomato seeds, cold frames for tomatoes, tomato books, tomato greenhouses, , indoor tomatoes – even crafts to do with a tomato theme. Happy pinning!
---
FEATURE: What are the Most Popular Tomato Varieties?
The most popular tomato varieties got that way with good reason.Some are easy to grow.

Others have excellent disease resistance or be particularly flavorful or offer outstanding production … or all of the above!

With thousands of varieties to choose from, it can be hard to decide which tomatoes to grow in your garden.

At Tomato Dirt, we've uncovered the most-searched-for tomato varieties on the web. You'll see a list of hybrid tomatoes and heirloom tomatoes in case you have a preference. (Not sure you understand the difference between hybrids and heirlooms? Learn more here.)

Check out this list of most popular tomato varieties as chosen by your fellow gardeners online

… and get more fun ideas on our Tomato Varieties Pinterest Board.
---
Best Tips for Growing Tomatoes

---
Tomato Growing Tip: Disease Resistance Codes Help You Choose Varieties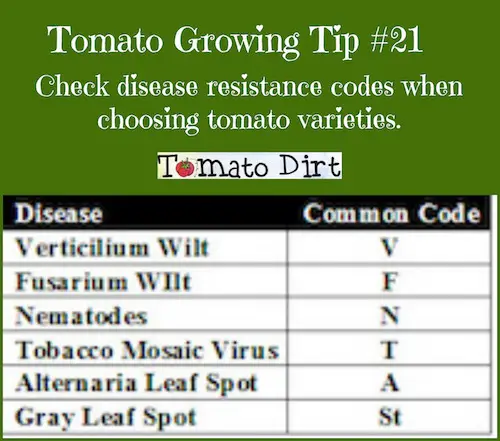 Image: Tomato Dirt
Get more tips for growing tomatoes on our Tomato Growing Tips Pinterest board.
---
Fun and Colorful Tomato Collections to Try
More Tips for Choosing Tomato Varieties

That's it for now. More next time.

Until then, happy gardening!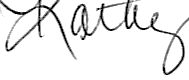 Kathy with Tomato Dirt
www.tomatodirt.com
Find us on Facebook!