Tomato Dirt Newsletter
Issue #16, November 2011
Dear Tomato Dirt reader,

Welcome back to Tomato Dirt! Once or twice a month, we'll send you this newsletter packed with tips about growing tomatoes and using them.

What Are the Most Useful Tomato Garden Tools?
What are the most useful garden tools in the tomato patch? There are a few pieces of equipment you simply must have. Make your list now and start collecting them for next spring. (You can even ask Santa for one or two of them.)
Get the dirt about how these tools make growing easier and more fun in your tomato garden. Click here ...
Tomato of the Month: Sweet 100 Tomato
Photo: High Country Gardens
About once a month (maybe more, maybe less), we'll publish a fun profile of a specific tomato variety. That way you'll get to know different tomatoes better. And you may even be inspired to try to grow some of them yourself!
This month, check out Sweet 100 Tomato. This hybrid cherry tomato produces incredibly sweet fruit. But the "100" part of the name is a misnomer – in the sense that it's too modest. Most plants of this variety produce not one hundred, but rather hundreds of fruit. If you're looking for large volume from one or two plants to last you all season, look no further than Sweet 100 because it's so prolific and its taste is so flavorful …
November's Tomato Tip: Get Rid of Leaves and Next Year's Tomato Fungus Now
This handy tip from John A. in Lumberton, MS, is an excellent way to dispose of leaves and help get rid of unwanted soil-borne diseases before next spring.

"During the winter, I place several loads of leaves, pine straw and other yard debris down the rows and BURN. The ash contains all of the necessary trace minerals and other nutrients for tomatoes so no fertilizer is needed. This past year, I gave away over 500 tomatoes to family and friends and had plenty for the table. I have used this same system in the same location and never have end rot or disease. The leaf burning replenishes the soil."

Read the entire post here. That's it for now. See you next month!

Until then, happy gardening!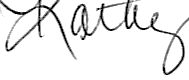 Kathy with Tomato Dirt
www.tomatodirt.com
Find us on Facebook!

P.S. If you're planning to grow tomatoes indoors, check out these tomato grow lights.


New!

Comments Have your say about what you just read! Leave a comment in the box below.