Tomato Dirt Newsletter
Volume 8, Number 20
Dear Tomato Dirt reader,

Welcome back to Tomato Dirt! A few times a month, we'll send you this newsletter packed with tips about growing tomatoes and using them.
---
Can It!
Bath canner or pressure canner? Enamel or aluminum? Find out what to look for in a kitchen canner and browse different types to choose a canner that works for you so you can preserve your harvest overload. Take a look!

---
Tomato Dirt is on Pinterest
Join us on Pinterest! Browse our 100+ boards (and growing) for all kinds of tomato inspiration and practical information: growing tomatoes, tomato seeds, cold frames for tomatoes, tomato books, tomato greenhouses, , indoor tomatoes – even crafts to do with a tomato theme. Happy pinning!
---
FEATURE: Canning, Drying, Freezing Tomatoes: Pros and Cons of Each
Nothing can take the place of a fresh tomato. But when you get an overload crop, you don't want to waste them.

That's when it's time to preserve tomatoes by canning, drying, or freezing them.

To be honest, it's nice to have all three in your pantry and freezer.

Canning tomatoes preserves flavor and texture better. But it takes more time to can tomatoes. (More about getting started canning tomatoes).

Drying tomatoes is easy, economical, and a good way to save some of summer's bounty if you're running out of room in your freezer or on your pantry shelf. The idea is simple: remove water from the tomatoes to preserve them. But drying tomatoes takes longer than canning or freezing. (Get the details about drying tomatoes here.)

Freezing tomatoes is easy, fast, and convenient. Frozen tomatoes work well in recipes (sauces, casseroles, soups, stews, and chili for instance). But frozen tomatoes lose their texture and get mushy when thawed, and freezing reduces flavor. (More about freezing tomatoes ).

Compare all the advantages and disadvantages to canning, drying, and freezing tomatoes …

and get more ideas for canning tomatoes , drying tomatoes, and freezing tomatoes on our Pinterest board.
---
Save Money with Your Own Sun-Dried Tomatoes, Veggies, Fruits
Veggies, fruits, meats: preserve extra food by drying it. Learn online at your own pace in Food Drying 101 and other food preservation courses.

---
Tomato Growing Tip: How to Improve Flavor When Freezing Tomatoes
Image: Tomato Dirt
Get more tips for growing tomatoes on our Tomato Growing Tips Pinterest board.
---
Food Dehydrator Options
More About Processing Tomatoes

That's it for now. More next time.

Until then, happy gardening!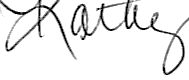 Kathy with Tomato Dirt
www.tomatodirt.com
Find us on Facebook!