Tomato Dirt Newsletter
Volume 8, Number 7
Dear Tomato Dirt reader,

Welcome back to Tomato Dirt! A few times a month, we'll send you this newsletter packed with tips about growing tomatoes and using them.
---
Special Offer for Tomato Dirt-ers from Our Friends at Raised Beds
When a group of avid gardeners in Vermont decided that raised beds are the best way to garden, they launched RaisedBeds.com.
There's so much benefit in DIY garden beds, especially when you get a lifetime guarantee on raised bed corners.
Use this special offer to browse the best selection of gardening beds and guaranteed lowest cost on raised beds.
And take your time on the site and check out all kinds of helpful information about building and using raised beds.
PLUS get free shipping on everything at Raisedbeds.com.
---
Tomato Dirt is on Pinterest!
Join us on Pinterest! Browse our 100+ boards (and growing) for all kinds of tomato inspiration and practical information: growing tomatoes, tomato seeds, cold frames for tomatoes, tomato books, tomato greenhouses, , indoor tomatoes – even crafts to do with a tomato theme. Happy pinning!
---
FEATURE: Are Raised Beds for Tomatoes for You? 5 Tips to Help You Get Started
Growing tomatoes in raised beds: it's one of the easiest and practical approaches to gardening.

You don't need to be a master builder or even handy with tools in order to set up raised beds, either. Reliable vendors can help provide affordable components, simple set up instructions, and know-how.

Use these simple tips to get started growing tomatoes in raised beds.

Select the best spot
The best raised bed sites for tomatoes are level, well-draining, and close to a water source. Choose a spot that receives at least eight hours of direct sun daily. .


Prepare the area
Create an outline of your raised bed with string, garden hose, or even flour. Measure the area. Then work the soil. Tomatoes are deep drinkers. Roots in a raised bed will need to penetrate the soil below. Most vegetables grow beautifully in 12-inch deep beds, but deeper is better with tomatoes. Prepare the site by … Read More)

And check out our Raised Beds for Tomatoes board on Pinterest for more helpful and inspiring ideas.
---
Best Tips for Growing Tomatoes
The world's number one tomato Bible. Advice on 1300 varieties, soil preparation, pruning; and extensive help with pests and diseases from a leading industry expert to help you have the biggest, tastiest crop ever.

---
Tomato Growing Tip: The Best Width for Raised Beds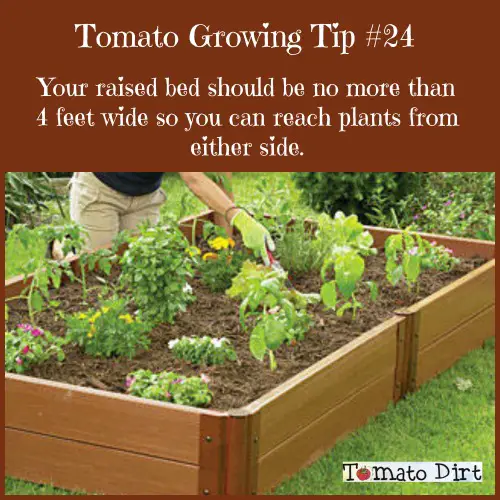 Image: Tomato Dirt
Get more tips for growing tomatoes on our Tomato Growing Tips Pinterest board.
---
Get a Lift With Raised Bed Options
More About Raised Beds for Tomatoes

That's it for now. More next time.

Until then, happy gardening!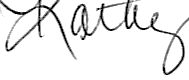 Kathy with Tomato Dirt
www.tomatodirt.com
Find us on Facebook!