Tomato Dirt Newsletter
Issue #14, September 2011
Dear Tomato Dirt reader,

Welcome back to Tomato Dirt! Once or twice a month, we'll send you this newsletter packed with tips about growing tomatoes and using them.

Canning Tomatoes FAQs: Frequently Asked Questions
Q. Must I always remove tomato skins before processing?
No. You can chop tomatoes, cook them, and can them to use in sauces, chili, and soups. You can also chop tomatoes, cook them, and pour them through a colander to remove pulp, skin, and seeds to make tomato juice.
Q. Should I use a water bath canner or a pressure canner to process tomatoes?
A. Tomatoes can be processed safely either way. Tomatoes face two potential dangers when canned at home: bacteria and enzymes that harbor molds and yeasts. The boiling water bath method is safe because boiling water (212ºF) inactivates enzymes. When acid (in the form of lemon juice) is added to fruit, inactivating many bacteria, tomatoes processed in a water bath canner are safely processed. A pressure canner heats to a temperature of 240ºF for safe tomato processing, both inactivating enzymes and destroying bacteria. Added lemon juice isn't necessary in pressure canner processing because of the higher temperatures.
Q. Can I use a regular pressure cooker to pressure can tomatoes?
A. A regular pressure cooker is not recommended.
Q. Which tomato varieties are the best for canning?
A. Almost any variety can be canned. The best varieties are those … (read more Canning Tomatoes Frequently Asked Questions.)
Tomato of the Month: Fourth of July Tomato



Photo: Burpee

About once a month (maybe more, maybe less), we'll publish a fun profile of a specific tomato variety. That way you'll get to know different tomatoes better. And you may even be inspired to try to grow some of them yourself!

This month, check out Fourth of July Tomato. This salad/slicing variety is one of the earliest tomatoes to ripen. Burpee bred 'Fourth of July' and still maintains exclusive rights to its lineage and distribution. As you start thinking about what tomatoes to try in 2012, you may want to consider Fourth of July Tomato because it produces so early, is very disease resistant, and overwhelmingly prolific …
September's Tomato Tip: How to Extend Your Tomato Harvest
Once fruit has set, a tomato takes about 40-50 days to ripen on the vine.

Although cold weather is approaching (for our northern hemisphere readers), you can take these steps to extend your tomato harvest until frost.
Reduce watering. If fruit has reached full or nearly full size, cut back on watering to encourage ripening.
Pick excess fruit. Ripening fruit takes a good deal of energy from leaves. A large crop can slow the process, especially if temperatures are cooling off in the fall. Pick a few of the just-ripening tomatoes (mature green, turning, or pink) to allow the rest to ripen on the vine.
Shift roots. Pull slightly at the bottom of the plant to shift the roots. The surprise sends the tomato the signal that it's time to finish up with the fruit on the vine and go to seed.
Learn more about harvesting tomatoes, including tips for ripening tomatoes on the vine.

That's it for now. See you next month!

Until then, happy gardening!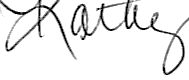 Kathy with Tomato Dirt
www.tomatodirt.com
Find us on Facebook!

P.S. Now is the time to save some tomato seeds to use next season. Learn how with these tomato seed saving tips.


New!

Comments Have your say about what you just read! Leave a comment in the box below.