Tomato Dirt Newsletter
Issue #13, August 2011
Dear Tomato Dirt reader,

Welcome back to Tomato Dirt! Once or twice a month, we'll send you this newsletter packed with tips about growing tomatoes and using them.

Food Dehydrators Explained: How They Dry Tomatoes
Drying tomatoes is becoming more and more popular. And with good reason. Tomatoes are 90% water. By removing water you can preserve them to eat later in the year!
If you're interested in drying tomatoes, a food dehydrator is an easy and affordable way to do so. All food dehydrators operate on the same principle: they remove water from food. Getting the moisture out helps with storage. It lowers the weight of food and lets it take up less space. Even better, dehydrating preserves tomatoes. Bacteria, fungi, molds, and other microorganisms need water to grow. By removing moisture, you inhibit them.
Dehydrator designs are classified two ways:
1. how they dry tomatoes
2. how trays are arranged
Read more to understand food dehydrators and how they work.
Tomato of the Month: Amish Paste Tomato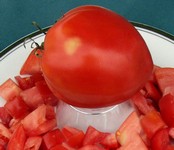 Photo: TomatoFest

About once a month (maybe more, maybe less), we'll publish a fun profile of a specific tomato variety. That way you'll get to know different tomatoes better. And you may even be inspired to try to grow some of them yourself!


This month, check out Amish Paste Tomato. This plum variety originated with the Amish people in Medford, Wisconsin. It's so juicy that many gardeners simply slice it, rather than cooking it down for tomato sauce.

Learn more … Tomato of the Month: Amish Paste Tomato.
August's Tomato Tip: When Are Tomatoes Ready to Pick?
You know a tomato is ripe when –
It has turned red on the vine (or yellow for yellow tomatoes, pink for pink varieties, and so forth).
Its color is even. In other words, ripe red tomatoes don't have one side that's green. The entire tomato has color.
It is just a tiny bit soft when squeezed. Some gardeners say "in between firm and soft."
Learn more about harvesting tomatoes, including extending your tomato harvest and tips for ripening tomatoes on the vine.
That's it for now. See you next month!

Until then, happy gardening!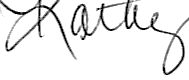 Kathy with Tomato Dirt
www.tomatodirt.com
Find us on Facebook!

P.S. Now is the time to save some tomato seeds to use next season. Learn how with these tomato seed saving tips.


New!

Comments Have your say about what you just read! Leave a comment in the box below.