Tomato Dirt Newsletter
Volume 7, Number 13
Dear Tomato Dirt reader,

Welcome back to Tomato Dirt! A couple of times a month, we'll send you this newsletter packed with tips about growing tomatoes and using them.
---
Protect Your Tomato Plants from Heat and Cold
It's hot. Soon, it will be too cold. Do you have what you need to protect your tomato plants so they can be healthy and keep producing as long as possible during extremes? Browse shade cloth and protectors for your garden. Take a look.

---
Tomato Dirt is on Pinterest!
Join us on Pinterest! Browse our 100+ boards (and growing) for all kinds of tomato inspiration and practical information: growing tomatoes, tomato seeds, cold frames for tomatoes, tomato books, tomato greenhouses, , indoor tomatoes – even crafts to do with a tomato theme. Happy pinning!
---
FEATURE: Will My Tomatoes Survive the Heat? 3 Tips to Help
Even though tomatoes are the classic summer plant, it's natural for gardeners to think they suffer when temperatures are too hot.

Here's the good news: a heat wave will not likely be fatal for your tomato plants, especially if you can keep them watered. And more good news … tomato fruit already on the vine and ripening will likely be OK when it's super hot outside.

Two problems for tomatoes in a heat wave:
It's too hot for blossoms to be pollinated. That means your plants will have fewer fruit.
Heat stress forces a plant to increase transpiration (pumping water through its system) to survive, especially when the heat continues for prolonged periods.
You can reduce stress on your plants during a heat wave by watering them at least once a day. Increase frequency of watering without increasing the amount of water the plants get to avoid water logging and killing the plants.
A second trick to managing tomato plants during a hot spell (Read the full article ) … and check out other options for Watering Tomatoes Pinterest board.
---
Best Tips for Growing Tomatoes
The world's number one tomato Bible. Advice on 1300 varieties, soil preparation, pruning; and extensive help with pests and diseases from a leading industry expert to help you have the biggest, tastiest crop ever.

---
Tomato Growing Tip: Extreme Times Call for Extreme Measures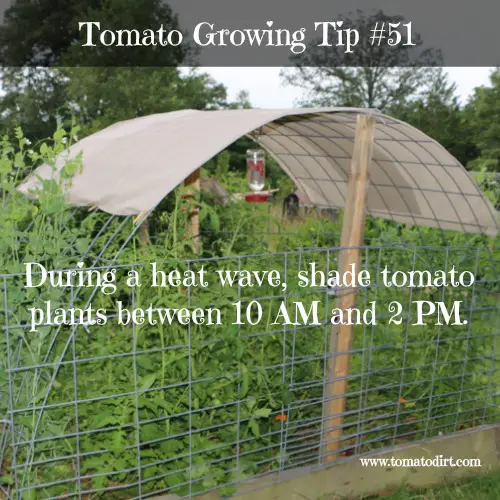 Image: Tomato Dirt
Get more tips for growing tomatoes on our Tomato Growing Tips Pinterest board.
---
Don't Let Your Tomatoes Wilt in the Heat
More Tips to Help Your Tomato Plants Survive the Heat

That's it for now. More next time.

Until then, happy gardening!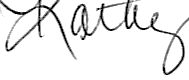 Kathy with Tomato Dirt
www.tomatodirt.com
Find us on Facebook!