Tomato Dirt Newsletter
Volume 7, Number 10
Dear Tomato Dirt reader,

Welcome back to Tomato Dirt! A couple of times a month, we'll send you this newsletter packed with tips about growing tomatoes and using them.
---
Spray Your Way to a Healthier Garden
Pump sprayers, backpack sprayers, nozzle sprayers with triggers … they come in all sizes. A garden sprayer is a must-have garden tool for feeding and treating your tomatoes, veggies, and flowers. Browse different types to choose a garden sprayer that works for you. Take a look!

---
Tomato Dirt is on Pinterest!
Join us on Pinterest! Browse our 100+ boards (and growing) for all kinds of tomato inspiration and practical information: growing tomatoes, tomato seeds, cold frames for tomatoes, tomato books, tomato greenhouses, , indoor tomatoes – even crafts to do with a tomato theme. Happy pinning!
---
FEATURE: Tomato Wilt: How to Recognize It and What To Do About It
How to Recognize 5 Kinds of Tomato Wilt
Compare 5 kinds of tomato wilt … and get more info about tomato diseases on our Pinterest board.
---
Best Tips for Growing Tomatoes
The world's number one tomato Bible. Advice on 1300 varieties, soil preparation, pruning; and extensive help with pests and diseases from a leading industry expert to help you have the biggest, tastiest crop ever.

---
Tomato Growing Tip: Check Disease Resistance Codes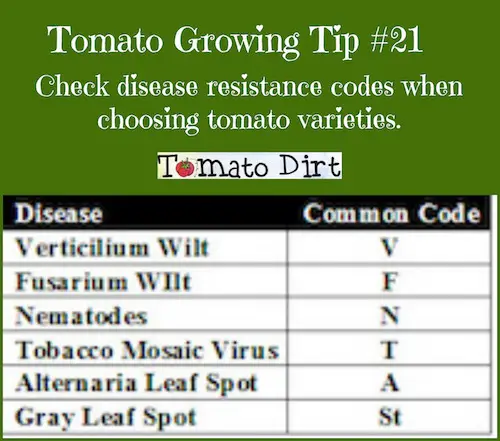 Image: Tomato Dirt
Get more tips for growing tomatoes on our Tomato Growing Tips Pinterest board.
---
Feed Your Plants Right
More Tips for Identifying Tomato Problems

That's it for now. More next time.

Until then, happy gardening!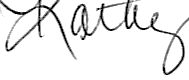 Kathy with Tomato Dirt
www.tomatodirt.com
Find us on Facebook!