Tomato Dirt Newsletter
Issue #11, June 2011
Dear Tomato Dirt reader,

Welcome back to Tomato Dirt! Once or twice a month, we'll send you this newsletter packed with tips about growing tomatoes and using them.

Review: Which Tomato Cage is Best for Staking?
Why spend a little extra on tomato cages?

There's a simple reason: sturdy durability.

If you grow tomatoes every year, then you'll want to consider investing in tomato cages that last.

Do all you can to avoid those little cone tomato cages (tomato baskets) sold at discount department stores and home improvement centers. Sure, they're cheap … and flimsy. Their tines bend easily. They work only for the smallest tomato plants and don't withstand strong rains and thunderstorms. The interior support rings are quick to break out when fruit gets heavy. Even if your tomatoes only grow to half their expected size (which likely won't happen if you read Tomato Dirt!), your plants will quickly overpower the cone cages.

Instead, Tomato Dirt recommends heavy-duty, high-gauged galvanized steel tomato cages
. Gardener's Supply manufactures a good one. Among other things, these babies provide … (continued …)
Tomato bags: do they really work for growing container tomatoes?
Yep. Tomato bags – if you choose the high-quality version – work really, really well for growing tomatoes. Bags made of flimsy plastic will give weaker results.

The best tomato bags come in two sizes. (As always, when it comes to growing tomatoes in containers, the bigger the pot, the better.)

The Tomato Grow Bags
from Gardener's Supply are square. They hold 73 quarts (18.25 gallons). Each side is 14 ½ inches. The height is 16 inches.
The Tomato Grow Bags
Planters)
offered by Eco-Friendly are round. They hold 60 quarts (15 gallons). Their diameter is 18 inches. The height is 14 inches.
Both are made of felt-like, double-layer polypropylene instead of sheet plastic … (continued here)
Tomato of the Month: San Marzano Tomatoes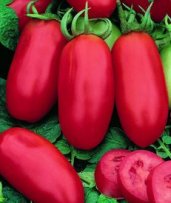 Photo: Reimer Seeds

About once a month (maybe more, maybe less), we'll publish a fun profile of a specific tomato variety. That way you'll get to know different tomatoes better. And you may even be inspired to try to grow some of them yourself!


This month, check out San Marzano Tomatoes. They are a household name when it comes to making tomato sauce and are also particularly suitable for preparing peeled tomatoes, canned tomatoes, dried tomatoes, or tomato purée.

But San Marzanos also have a colorful history and origin. And some aficionados insist that these tomatoes are only legit if they're grown in a certain place. Is it true? Read on …

Tomato of the Month: San Marzano Tomatoes.
June's Tomato Tip: Watering Tomatoes
Tomato Dirt's largest number of page hits during the last two weeks have been from gardeners searching for information on watering their tomatoes. So here you go – 3 tips this month instead of just one - on healthy tomato watering.

3 easy tomato watering tips:
Water regularly to produce stronger plants and larger fruit.
Water at the soil line to build your tomato's root system.
Water slowly to let moisture sink into the ground deeply.
Read these Frequently Asked Questions about watering tomatoes to make sure your tomato patch gets off to healthy start this year! That's it for now. See you next month!

Until then, happy gardening!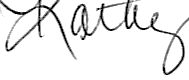 Kathy with Tomato Dirt
www.tomatodirt.com
Find us on Facebook!

P.S. It's not too late to put down weed mats. Woven mats (especially professional-grade) are long-lasting, durable, and re-usable. One of the best is Pro Weed Mat
by Gardener's Supply. They're resilient and can be used year after year.
New!

Comments Have your say about what you just read! Leave a comment in the box below.