Tomato Dirt Newsletter
Issue #08, March 2011
Dear Tomato Dirt reader,

Welcome back to Tomato Dirt! Once or twice a month, we'll send you this newsletter packed with tips about growing tomatoes and using them.

Top Tomato Growing Tips for Seeds
It's tomato seed-starting season!

You have two responsibilities during these crucially important weeks:
Take care of seeds so they germinate
Keep emerged seedlings healthy until they're ready to set out in the garden
The biggest problem you face in the germination phase is getting seeds to sprout. Here are 5 tomato growing tips to help you maximize germination.
But once tomato seedlings are up and growing, you've got a different set of priorities. Your job is to prevent disease. Here are 5 tomato growing tips to help you prevent damping off and other diseases in your new tomato seedlings.
Tomato of the Month: Better Boy Tomato



Photo: Burpee

About once a month (maybe more, maybe less), we'll publish a fun profile of a specific tomato variety. That way you'll get to know different tomatoes better. And you may even be inspired to try to grow some of them yourself!


This month, check out Better Boy Tomato. This record-breaking producer is not only reliable and widely-adaptable, but it also yields LOTS of tomatoes. Better Boy holds the 1987 Guinness Book of World Record for the largest amount of tomatoes per plant – 342 pounds of fruit from just one Better Boy plant!

Tomato of the Month: Better Boy Tomato.

March's Tomato Tip ... Re-Pot!
Unless you start seeds in 6-inch pots to begin with, your tomatoes will have the best chance possible to develop healthy root systems when you re-pot them from seed cell to a bigger pot during their indoor development. Re-potting helps seedlings develop more extensive fibrous roots. When re-potting, you also can set plants deeper in potting mix, allowing more roots to shoot off the lower stem.


Some gardeners start tomato seeds in 6-inch pots to begin with and avoid re-potting altogether. Their argument is that non-transplanted tomato seedlings develop undisturbed root systems, a stronger tap root, and stronger main roots. Studies back up both re-potting and non-re-potting methods.


What you do depends on the container size you start with. Most people start small and move up. Check out these tomato re-potting FAQS -- including a video demo on how to re-pot tomato seedlings.

That's it for now. See you next month!

Until then, happy gardening!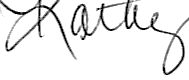 Kathy with Tomato Dirt
www.tomatodirt.com
Find us on Facebook!

P.S. If you're still wondering what tomato varieties to grow in 2011, check out these tomato variety lists for ideas.
New!

Comments Have your say about what you just read! Leave a comment in the box below.