Tomato Dirt Newsletter
Issue #04, November 2010
Dear Tomato Dirt reader,

Welcome back to Tomato Dirt! Once or twice a month, we'll send you this newsletter packed with tips about growing tomatoes and using them.

"If I could just protect my tomatoes for a few more days …"
What's the difference between a frost and a freeze – and why is one much more deadly for tomatoes than another? Find out here:

Protecting tomatoes from frost and a freeze ...
Just what exactly is the best frost protection for tomato plants?
Ah, a million-dollar gardening question! From row covers to water walls to individual plant covers to a good, old-fashioned blanket draped over plants, there are plenty of options. Here's a brand-new page from Tomato Dirt that explains different kinds of frost protection and how to choose the right kind for you …

Types of frost protection for tomatoes ...


Take The Great Tomato Quiz and test your tomato knowledge
Our good friend Mike the Gardener (of Mike the Gardener Enterprises) tests your knowledge about tomato facts, the history of the tomato, and tomato information. If you've done your homework on Tomato Dirt, you should score really well!



(And if you don't, never fear. You know where to go to get all the information you need about growing tomatoes and using them.)

The Great Tomato Quiz!

Next month, we'll share some great gift ideas for gardeners – maybe even a few that you'd like to ask Santa to leave you under the Christmas tree.

That's it for now. See you next time.

Until then, happy gardening!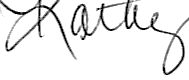 Kathy with Tomato Dirt
www.tomatodirt.com
Find us on Facebook!

P.S. If you're still wondering what to do with all those green tomatoes you've picked before frost, try this terrific recipe for Green Tomato Relish. Bon Appetit!
New!

Comments Have your say about what you just read! Leave a comment in the box below.