Tomato Dirt Newsletter
Issue #02, September 2010
Dear Tomato Dirt reader,

Welcome back to Tomato Dirt's newsletter! Once or twice a month, we'll send you a new issue packed with tips about growing tomatoes and using them.


Right now, many of us are enjoying the last of our delicious tomatoes from gardens that are winding down for this growing season.


But next spring is just around the corner … and you can get a jump on your 2011 tomato crop right now.
How to save tomato seeds
If you've never saved tomato seeds before, you may think it's a big mystery.


Not!


Here's the dirt: many different kinds of flower and vegetable seeds can be collected, saved, dried, and used next year -- including tomato seeds. But with tomato seeds, you must take one additional step before drying: fermentation. That's because tomato seeds are enclosed in gel casings, which prevent them from sprouting inside the tomato. Fermentation removes the casings. Voilà! Your saved seeds will have a strong germination rate next spring!


You can ferment tomato seeds in a paper cup sitting on your counter. It's that simple. Here's a brand-new page from Tomato Dirt that gives you step-by-step instructions for saving tomato seeds …

How to save tomato seeds to plant next year ...


But I don't have a lot of extra time …
If you're really pressed for time, try an even easier seed saving variation. Use household cleanser and several rinses to loosen and remove a tomato seed's gel casings. This quick method takes about 15-20 minutes. And about all you really need is the kitchen sink.

Easy seed saving for tomatoes: The Baggie Variation ...


Is seed saving worth the time and effort?
There are many fun and useful reasons to save tomato seeds in addition to the fact that you'll save money next year. Check out this laundry list of benefits and get some fun ideas for using saved tomato seeds.

Why save tomato seeds?


Share your 2010 photos and successes with Tomato Dirt readers
If your tomato plants are still producing, or you've planted some fall tomatoes, or if you simply have a fun picture of your tomatoes from this year, will you share it with other Tomato Dirt readers?

Connect to Tomato Dirt on Facebook. Then post your pics … and brag. We'll celebrate right along with you.

We post updates and information nearly every day on the Tomato Dirt Facebook page. We hope you'll share our Facebook page with your friends, too!


That's it for now. See you next time.

Until then, happy gardening!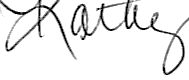 Kathy with Tomato Dirt
www.tomatodirt.com
Find us on Facebook!
New!

Comments Have your say about what you just read! Leave a comment in the box below.