Tomato Dirt Newsletter
Issue #01, August 2010
Dear Tomato Dirt reader,

Welcome to the first issue of the Tomato Dirt Newsletter! Once or twice a month, we'll send you a new issue packed with tips about growing tomatoes and using them.

For instance, now that tomatoes are coming in droves you may be struggling with what to do with them all …
How to can tomatoes
If you haven't canned tomatoes before (or even if you have) you may think canning is too much work.

But there's a way to can tomatoes that takes a lot less effort. Especially if you plan to use canned tomatoes in soups, sauces, chili, and casseroles.

Here's a page that gives you simple, step-by-step instructions that explain this easier way to can tomatoes:

How to can tomatoes the easy way ...


Or, try freezing tomatoes!
If canning still seems like too much work, you can try your hand at freezing tomatoes. It's the easiest way to preserve them and it takes less time than any other processing method.

Freezing tomatoes: how to get started ...

How to freeze tomatoes in 4 easy steps ...

Best containers for freezing tomatoes ...


Share ways you use fresh tomatoes!
Do you know any good recipes that use fresh tomatoes? Salads? Soups? Sauces? Chutney? Grilled, stuffed, or baked tomatoes? Green tomato recipes? Anything else that uses fresh tomatoes as an ingredient?

Our readers are looking for ways to use up the ripe tomatoes sitting on the counter. It would be great if you have a personal recipe to share on our new Tomato Recipes page.

You can add your recipes here:

Share your fresh tomato recipes with Tomato Dirt readers ...


That's it for now. See you next time.

Until then, happy gardening!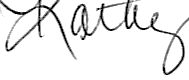 Kathy with Tomato Dirt
www.tomatodirt.com
New!

Comments Have your say about what you just read! Leave a comment in the box below.