Tomato Dirt Newsletter
Volume 5, Number 20
Dear Tomato Dirt reader,

Welcome back to Tomato Dirt! Once or twice a month, we'll send you this newsletter packed with tips about growing tomatoes and using them.
---
Heirloom Tomato Seeds Half-Price Now Through January 8
Beat the rush and get great deals! Choose from more than 350 favorite heirloom tomato varieties and tomato seed collections – up to 50% off regular retail prices during this once-a-year sale at TomatoFest.

Vist the TomatoFest store now to get best selection.
---
Tomato Dirt is on Pinterest!
Join us on Pinterest! Browse our 100+ boards (and growing) for all kinds of tomato inspiration and practical information: growing tomatoes, tomato seeds, cold frames for tomatoes, tomato books, tomato greenhouses, , indoor tomatoes – even crafts to do with a tomato theme. Happy pinning!
---
FEATURE: 3 Gifts Every Gardener Wants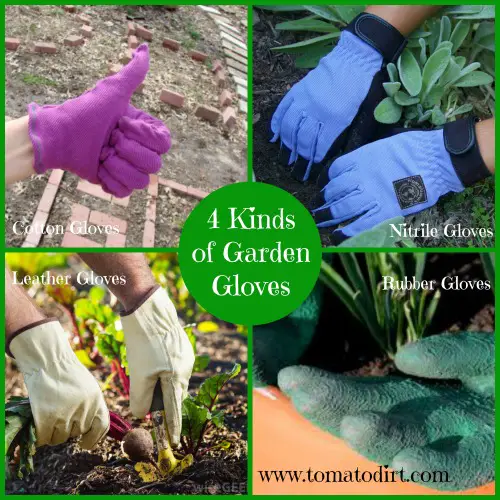 Image: Tomato Dirt

If you're looking for gifts for your favorite gardener (or if you're a gardener and want to give Santa some ideas), here are three all-time Tomato Dirt favorites. They're sure to please any gardener, any time.
Garden gloves. Can any gardener ever have enough gloves? Different gardening chores requires different kinds of hand wear. You can choose from four types of gardening gloves and even give a pair of gloves as a stocking stuffer. Use this nifty page to learn about different gardening gloves and how to choose the right size.
Tomato seeds. At just a dollar or two a packet, you cannot find a more affordable gift. When you give tomato seeds, you give a gardener the chance to try growing a new tomato variety (or – gasp – even another kind of crop!)
A garden hose. Whether you garden on an apartment balcony or a hundred-acre farm, your tomatoes need water. Garden hoses come in all lengths and a variety of materials. Check out this page that explains the different kinds of garden hoses available to you.

Learn more about useful tools for the tomato garden that make great gifts for the gardener on your shopping list …

… and get more unique items on our Tomato Toolz Pinterest Board.

---

Tomato Growing Tip #20: Tip for Choosing Garden Gloves




Image: Tomato Dirt




Get more tips for growing tomatoes on our Tomato Growing Tips Pinterest board.

---

Best Tips for Growing Tomatoes

---

To Help You With Garden Clean Up

Check out these best-selling gifts for the gardener in your life.

More Tips for Choosing Garden Tools


That's it for now. More next time.

Until then, happy gardening!






Kathy with Tomato Dirt
www.tomatodirt.com
Find us on Facebook!