Tomato Dirt Newsletter
Volume 5, Number 7
Dear Tomato Dirt reader,

Welcome back to Tomato Dirt! Once or twice a month, we'll send you this newsletter packed with tips about growing tomatoes and using them.
---

---
Tomato Dirt is on Pinterest!
Join us on Pinterest! Browse our 100+ boards (and growing) for all kinds of tomato inspiration and practical information: growing tomatoes, tomato seeds, cold frames for tomatoes, tomato books, tomato greenhouses, , indoor tomatoes – even crafts to do with a tomato theme, now that cold weather is here. Happy pinning!

---
FEATURE: Avoid These 3 Mistakes When Watering Tomatoes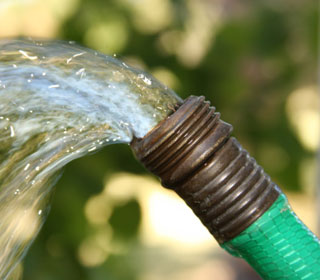 Image: Rodale
Tomatoes are fast-growing, heavy-producing plants. They make a lot of food (sugars) in order to grow blossoms, develop fruit, and put out more branches. It takes a considerable amount of water to convert sunlight into energy for a tomato's many branches and blossoms.
As a gardener, watering is one factor that you can control! Avoid these three common mistakes when watering tomato plants so you have healthy, productive plants.
Inconsistent watering. Consistent watering produces stronger plants and larger fruit. Tomatoes that have been in the ground for 10-14 days need consistent watering but also need to be strengthened. Give them 1-to-3 inches over 10 days or even 2 weeks – closer to 1 inch if the weather is cool, closer to 3 inches if temperatures are hot. The touch of extra stress on the plant pushes it to produce fruit.
Overhead watering. Water at the soil line, not onto the leaves and stems. You'll help build your tomato's root system. Avoid overhead watering, which spreads diseases.
Flood watering. Water slowly. Let water sink into the ground to help plants develop strong root systems. Drip irrigation is one of the most effective ways to water tomatoes. When the soil surrounding your tomato plant is moistened 6-8" deep, you'll know you've done your job well.
Get more helpful info about watering tomato plants …
… and check out these great ideas for growing tomatoes in pots on our Watering Tomatoes Pinterest board.
---
Tomato Growing Tip #7: Drip Watering – the Best Way to Water Tomatoes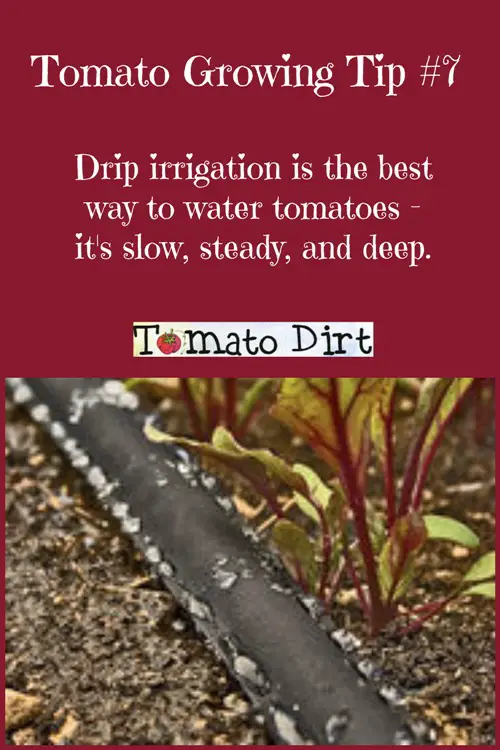 Image: Tomato Dirt
Get more tips for growing tomatoes on our Tomato Growing Tips Pinterest board.
---
Check out These Tomato Watering Helps
More About Watering Tomatoes

That's it for now. More next time!

Until then, happy gardening!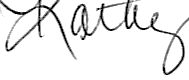 Kathy with Tomato Dirt
www.tomatodirt.com
Find us on Facebook!