Tomato Dirt Newsletter
Volume 5, Number 6
Dear Tomato Dirt reader,

Welcome back to Tomato Dirt! Once or twice a month, we'll send you this newsletter packed with tips about growing tomatoes and using them.
---

---
Tomato Dirt is on Pinterest!
Join us on Pinterest! Browse our 100+ boards (and growing) for all kinds of tomato inspiration and practical information: growing tomatoes, tomato seeds, cold frames for tomatoes, tomato books, tomato greenhouses, , indoor tomatoes – even crafts to do with a tomato theme, now that cold weather is here. Happy pinning!

---
FEATURE: 5 Tips for Growing Cherry Tomatoes in Containers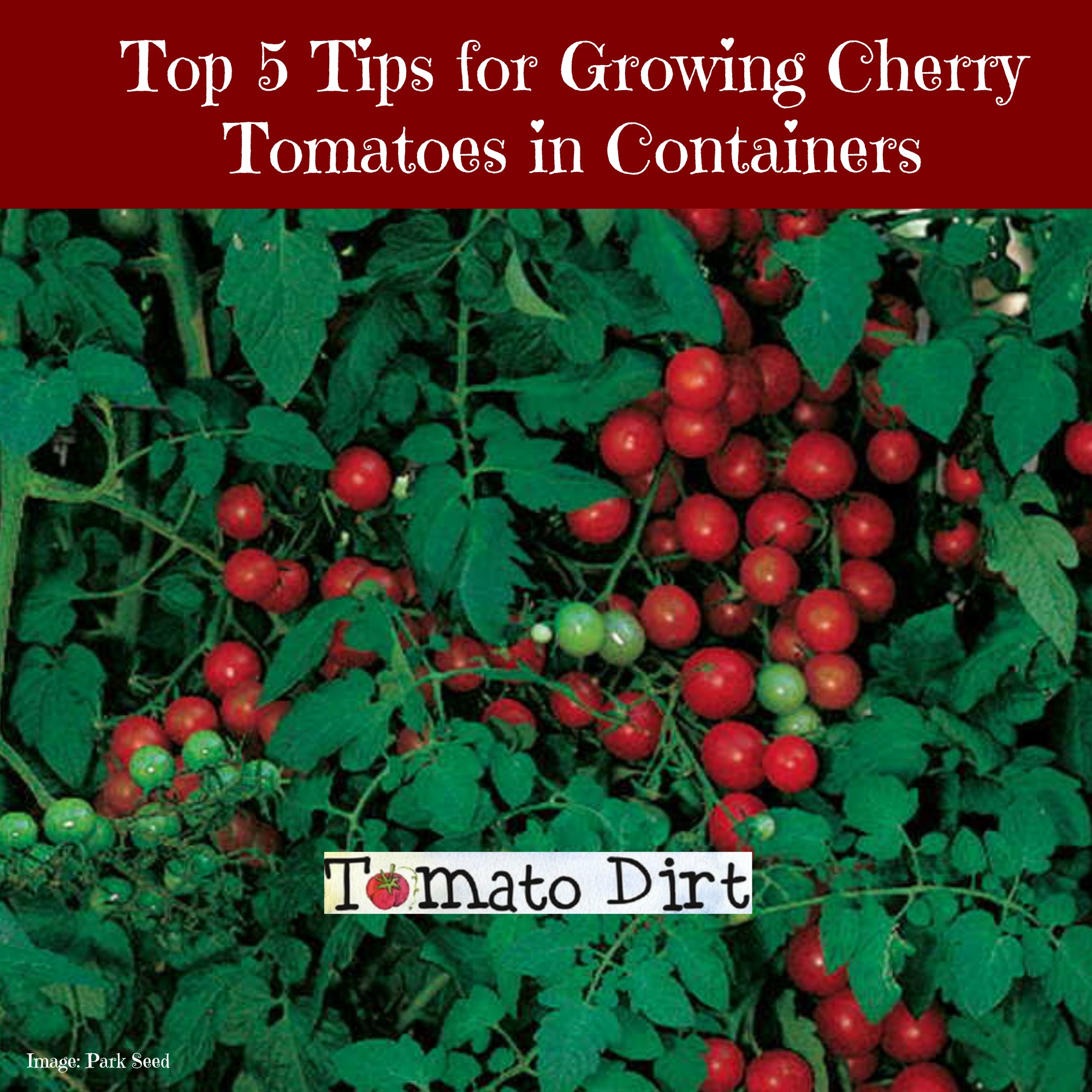 Image: Tomato Dirt
Use these important tips when growing cherry tomatoes in containers so you have healthy, productive plants.
Use as Big a Pot as You Can. If possible, use at least a 5-gallon container for growing cherry tomatoes.
Choose Varieties Wisely. Plants that produce medium- to smaller-sized fruit are easier to manage in containers than large fruited varieties.
Plant Plants, Not Seeds. Don't sow seeds directly into your containers – germination and development will take too long. Plant tomato seedlings instead.
Let the Sun Shine. Set your cherry tomato containers where they can enjoy at least 6-8 hours of sun a day.
Be a Watering Vigilante. Monitor the soil moisture so your cherry tomato plants don't dry out.
Get more details about growing cherry tomatoes in containers …
… and check out these great ideas for growing tomatoes in pots on our Container Tomatoes Pinterest board.
---
Tomato Growing Tip #6: Good Drainage Is the Key to Tomato Container Success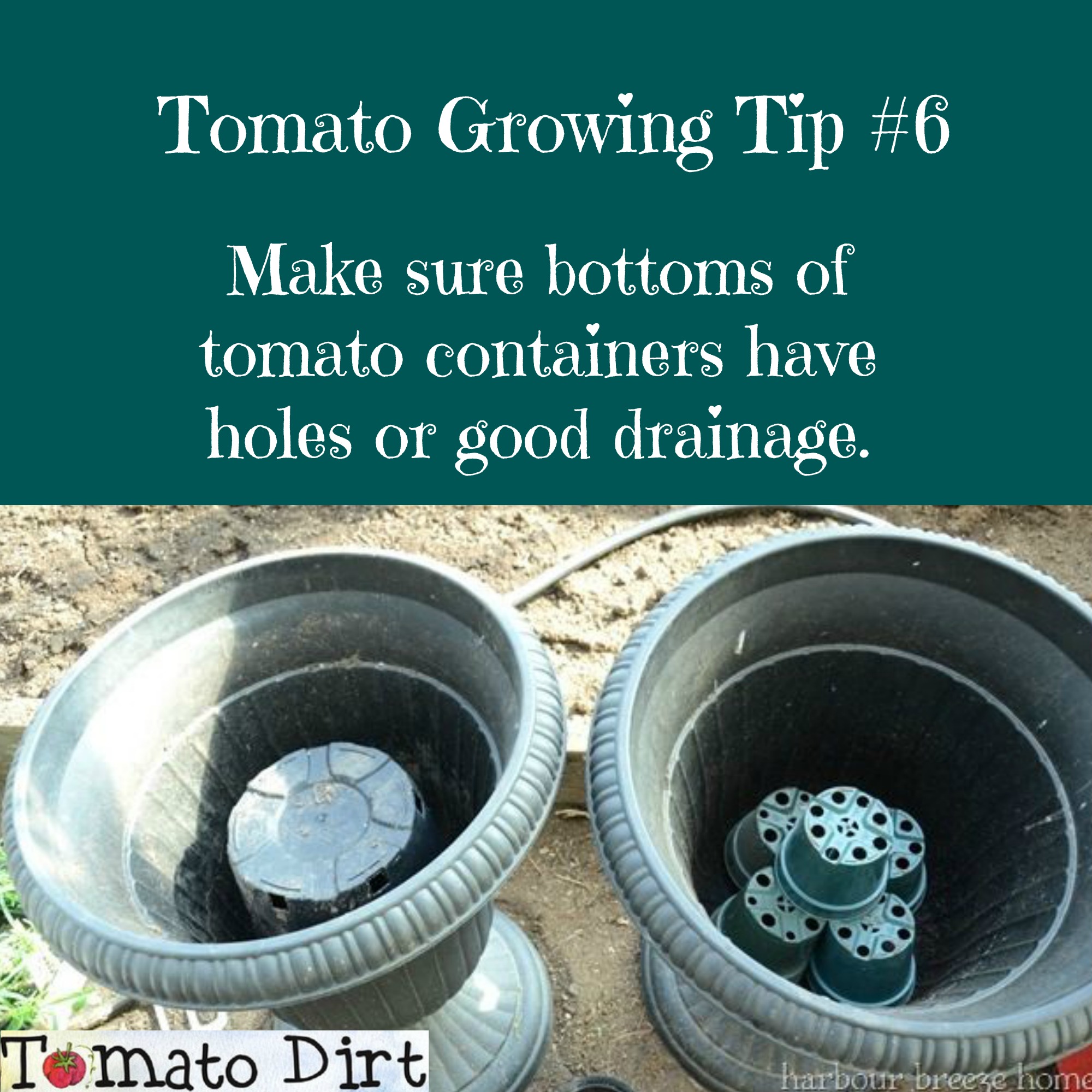 Image: Tomato Dirt
Get more tips for growing tomatoes on our Tomato Growing Tips Pinterest board.
---
Check out These Tomato Container Helps
More About Growing Tomatoes in Containers

That's it for now. More next time!

Until then, happy gardening!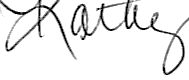 Kathy with Tomato Dirt
www.tomatodirt.com
Find us on Facebook!