Tomato Dirt Newsletter
Volume 5, Number 1
Dear Tomato Dirt reader,

Welcome back to Tomato Dirt! Once or twice a month, we'll send you this newsletter packed with tips about growing tomatoes and using them.

---
Tomato Dirt is on Pinterest!
Join us on Pinterest! Browse our 100+ boards (and growing) for all kinds of tomato inspiration and practical information: growing tomatoes, tomato seeds, cold frames for tomatoes, tomato books, tomato greenhouses, , indoor tomatoes – even crafts to do with a tomato theme, now that cold weather is here. Happy pinning!

---
FEATURE: What to Look For When You Buy Tomato Seeds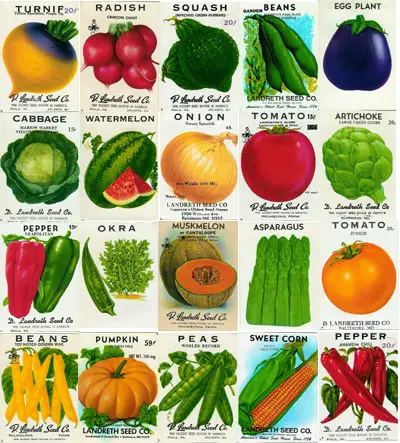 Image: Landreth Seeds

Images of tomato seeds for sale fill garden catalogs. Seed packets are stocked at nursery centers. But what should you look for when you buy tomato seeds? Consider these four important factors.
Selection. If you would like to grow tomato varieties not offered by your local retailers, then consider purchasing your tomato seeds from an online vendor (see a list of online tomato seeds suppliers.) Online vendors offer a much larger selection.
Seed quality. Organic garden seeds are grown, harvested, and processed according to strict regulations monitored by the USDA in the United States (and similar agencies in other countries.) Companies that sell non GMO (genetically modified organisms) seeds state so clearly on their websites and printed materials.
Cost. Seeds are inexpensive, but you can save when you buy tomato seeds at an online clearinghouse or take advantage of late- or early-season sales.
Customer service. Know when your vendor will send your order and if the vendor offers returns or exchanges.
Find about more tips to look for when you buy tomato seeds … and check out some helpful pointers and visuals on our Tomato Seeds Pinterest board.
---
Tomato Growing Tip: How to Choose Tomato Varieties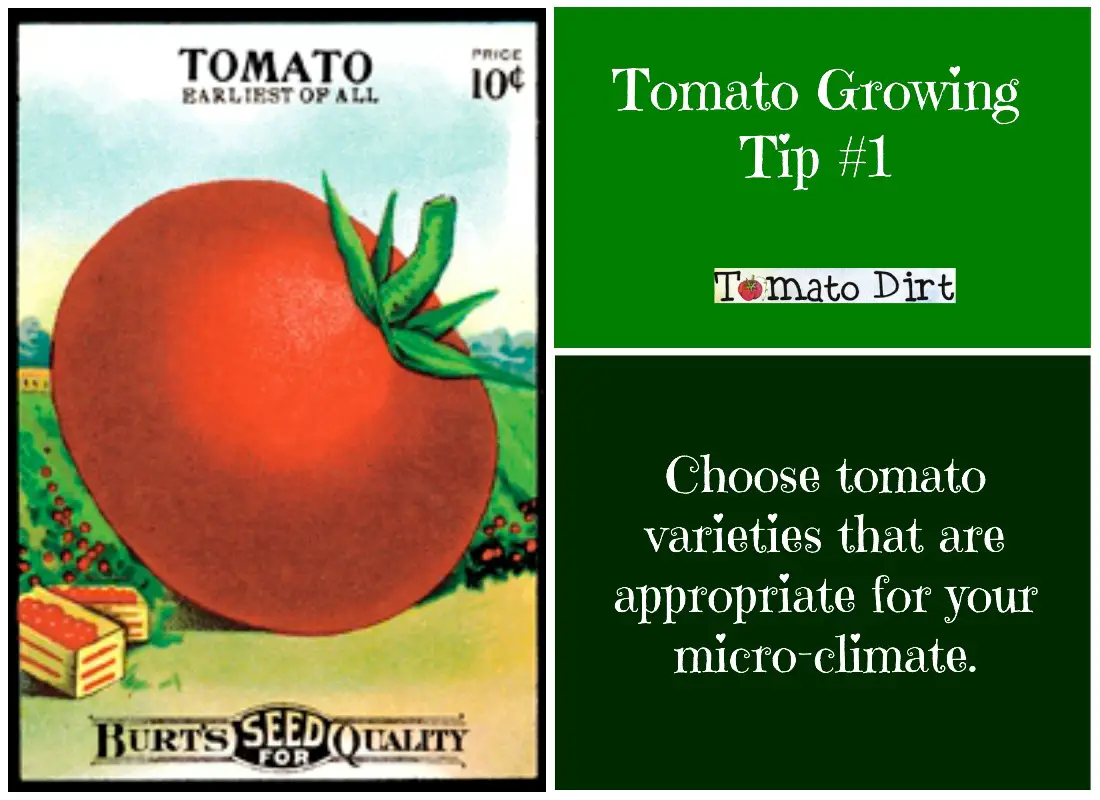 Image: Tomato Dirt
---
Check Out These Helps for Growing Tomatoes Indoors
More on Choosing Tomato Seeds

That's it for now. More next time!

Until then, happy gardening!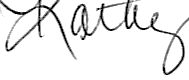 Kathy with Tomato Dirt
www.tomatodirt.com
Find us on Facebook!