Tomato Dirt Newsletter
Volume 4, Number 14
Dear Tomato Dirt reader,

Welcome back to Tomato Dirt! Once or twice a month, we'll send you this newsletter packed with tips about growing tomatoes and using them.
---
Tomato Dirt is on Pinterest!
Join us on Pinterest! Browse our 100+ boards (and growing) for all kinds of tomato inspiration and practical information: growing tomatoes, tomato seeds, cold frames for tomatoes, tomato books, tomato greenhouses, , indoor tomatoes – even crafts to do with a tomato theme, now that cold weather is here. Happy pinning!

---
Feature: Get Picky About Picking Tomatoes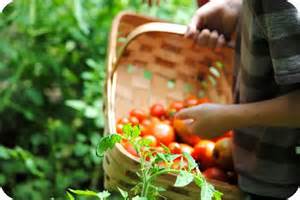 Image: Christianson Nursery

You have tended your tomato plants with care for several months and now the fruit is starting to turn color on the vine. When should you pick tomatoes? Ask yourself a few questions to know how to harvest your tomato crop at its peak.
Early, mid- or late-season? Make note of which varieties you planted and when you planted them. Do a quick calculation as to how long each variety is expected to take to maturity. Early season tomatoes ripen sooner than late-season varieties, if they were planted at the same time.
Determinate or indeterminate? Determinate tomato varieties ripen fruit at one time and are ready to harvest usually within a two-week period. Set aside plenty of time during determinate tomato season to pick and process your crop. Indeterminate tomatoes ripen all season long. Keep an eye on indeterminate tomato plants until frost.
Red, pink, yellow, green? A tomato is ready to be picked when it has turned red on the vine (or yellow for yellow tomatoes and pink for pink varieties) and its color is even.
Heirloom or hybrid? Heirloom tomatoes ripen before they completely turn color. Pick these varieties before they look totally ripe.
Hard or soft? A tomato is ready to be picked when it is just a tiny bit soft as you press on the skin.
Find out more about picking tomatoes so you can start enjoying your bumper crop this year!
And check out fun tips and inspiration about picking tomatoes on our Harvesting Tomatoes Pinterest board.
---
A Special Tip about Picking Cherry Tomatoes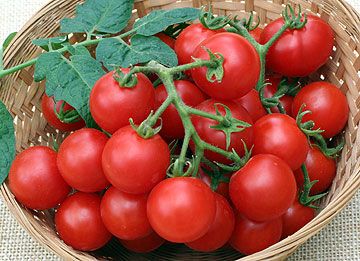 Image: Pinterest

Cherry tomatoes crack if left on the vine too long. Pick them just before they look like they're perfectly ripe!

See all kinds of cherry tomatoes picked just at their peak ripeness on our Cherry Tomatoes Pinterest Board.
---
Check Out These Helps for Picking Tomatoes
More about Picking Tomatoes

That's it for now. More next time!

Until then, happy gardening!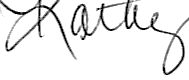 Kathy with Tomato Dirt
www.tomatodirt.com
Find us on Facebook!