Tomato Dirt Newsletter
Volume 4, Number 9
Dear Tomato Dirt reader,

Welcome back to Tomato Dirt! Once or twice a month, we'll send you this newsletter packed with tips about growing tomatoes and using them.

---
Tomato Dirt is on Pinterest!
Join us on Pinterest! Browse our 100+ boards (and growing) for all kinds of tomato inspiration and practical information: growing tomatoes, tomato seeds, cold frames for tomatoes, tomato books, tomato greenhouses, , indoor tomatoes – even crafts to do with a tomato theme, now that cold weather is here. Happy pinning!

---
Feature: Companion Plants: Best Friends for Tomatoes



Image: Red Hill Gardening

Companion plants are those that work well together. Pairing them provides a benefit to one or both … just like friends. When chosen carefully, companion plants for tomatoes can:
deter pests and diseases
improve tomato health
improve tomato flavor
act as "good neighbors"
There are several plants are considered excellent companions for tomatoes: basil (repells pests and improves germination), borage (repels pests and improves flavor), chives (repels aphids), garlic (repels spider mites), marigolds (repels pests), mint (deters pests and rodents), nasturtium (deters pests and wards off fungal diseases), and parsley (attracts hoverflies, which feast on tomato pests), to name a few.

Find out best and worst companions for tomatoes so you can have healthy, productive tomatoes all season long.

And check out all kinds of BFFs for tomatoes on our Companion Plants for Tomatoes Pinterest board.
---
Dill: A Tomato Friend and Foe
Dill, an annual herb, can be a good companion plant for your tomatoes … up to a point. Early in the season, dill enhances tomato health and growth. But as dill matures, it can grow to be quite tall – up to 2 to 4 feet. Mature dill, when planted next to tomatoes, can stunt tomatoes' growth.

Your tomato plants can still gain significant benefit from companion planting with dill. Instead of planting standard dill, choose fern leaf dill or dwarf varieties, which grow to be just 12-24 inches in height.

Learn about other tomato friends and foes so you can plant strategically this season.
---
Help Your Crops Make Friends: Companion Planting for Veggies



Image: Companion Planting for Veggies

Companion planting extends beyond protecting your tomatoes. By paying attention to all kinds of plants that do well together, as well as those that don't like one another, you will find that you are able to grow a much wider variety of veggies – and you will also find that it is a lot easier to control pests and reduce diseases destroying your crops. Companion Planting for Veggies walks you step-by-step through what you need to know about …
Trap cropping: How to use specific plants to attract pests away from your crop
Nitrogen fixing: How to plant special cover crops which put nitrogen into the soil rather than take it out.
Biochemical pest suppression: Discover which flowering plant oozes a chemical into the soil to repel nasty pests that attack the roots of your tomatoes, sugar beets and soy beans.
Insectary: How to create habitats or environments to attract beneficial predatory insects that eat the nasty pests which devour your precious garden plants.
Nurse cropping: Discover which tall plants with thick foliage protect more vulnerable species by shading them or shielding them from the wind.
Click here to learn more about this terrific resource. (Once on the page, be sure to scroll down to find the link.)
More about Healthy Tomato Planting

That's it for now. More next time!

Until then, happy gardening!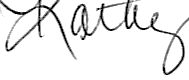 Kathy with Tomato Dirt
www.tomatodirt.com
Find us on Facebook!