Tomato Dirt Newsletter
Volume 4, Number 8
Dear Tomato Dirt reader,

Welcome back to Tomato Dirt! Once or twice a month, we'll send you this newsletter packed with tips about growing tomatoes and using them.

---
Tomato Dirt is on Pinterest!
Join us on Pinterest! Browse our 100+ boards (and growing) for all kinds of tomato inspiration and practical information: growing tomatoes, tomato seeds, cold frames for tomatoes, tomato books, tomato greenhouses, , indoor tomatoes – even crafts to do with a tomato theme, now that cold weather is here. Happy pinning!

---
Feature: How to Make a Watering Plan for Your Tomatoes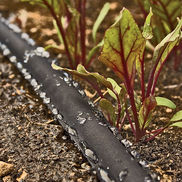 Image: Gardener's Supply

You can get your tomato plants off to a good start at the beginning of the season – and keep them healthy until frost – when you establish a good watering schedule right away.

WHEN
Water regularly. Consistent watering produces stronger plants and larger fruit. In the height of summer, water 2-3 times a week. (Rainfall counts.) Later when temperatures cool, scale back to once a week.

WHERE
Water at the soil line. You'll help build your tomato's root system. Avoid overhead watering, which spreads diseases.

HOW
Water slowly. Let water sink into the ground to help plants develop strong root systems. When the soil surrounding your tomato plant is moistened 6-8" deep, you'll know you've done your job well.

Get more info about basics for watering tomatoes so you can have healthy, productive tomatoes all season long.

And check out all kinds of ideas for healthy tomato watering on our Watering Tomatoes Pinterest board.
---
How to Choose a Garden Hose for Watering Tomatoes
When it comes to choosing a garden hose for watering your tomatoes, there's more to consider than you might think: hose length, hose material, hose diameter – even the fitting that attaches the hose to the spigot.
One of the most frustrating problems when watering tomatoes? A kinked hose. Make sure you consider these 3 tips for choosing a garden hose that doesn't kink:
Rubber hoses kink less than vinyl hoses.
Hoses with brass fittings (couplings) and plastic or rubber collars at the spigot attachment kink less than those with other fittings.
A higher-ply hose, especially one with mesh layers, kinks less than lower-ply hoses.
Get more helpful information for choosing a garden hose so you can grow healthy tomatoes this season.
---

Check Out These Helps for Watering Tomatoes
More about Watering Tomatoes

That's it for now. More next time!

Until then, happy gardening!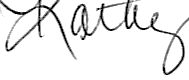 Kathy with Tomato Dirt
www.tomatodirt.com
Find us on Facebook!