Tomato Dirt Newsletter
Volume 4, Number 7
Dear Tomato Dirt reader,

Welcome back to Tomato Dirt! Once or twice a month, we'll send you this newsletter packed with tips about growing tomatoes and using them.
---
---

---
Tomato Dirt is on Pinterest!
Join us on Pinterest! Browse our 100+ boards (and growing) for all kinds of tomato inspiration and practical information: growing tomatoes, tomato seeds, cold frames for tomatoes, tomato books, tomato greenhouses, , indoor tomatoes – even crafts to do with a tomato theme, now that cold weather is here. Happy pinning!

---
Feature: What Container Should You Choose for Growing Tomatoes in Pots?



Image: Squidoo

Containers suitable for growing tomatoes in pots on your patio or deck come in all shapes and sizes. A good container should be large enough for adequate soil and roots.
Choose large containers -- 5 gallons or more, if you can. A common mistake is to select a pot that is too small for the tomato variety. Tomatoes have extensive root systems. When they get root-bound, they produce fewer fruit. The larger type of tomato you grow, the larger the pot you should choose.
Choose containers with drainage holes. Tomatoes in pots (like other homegrown crops) need good drainage. Otherwise, water will pool in the container and roots will rot, killing the plant and all its tomatoes along with it. Make sure that your container or pot has drainage holes in the bottom. Then, if you over-water the excess will seep out the bottom of the pot.
Consider different container materials. Terra cotta, clay, plastic, wood, concrete, fiberglass, cast iron, metal – each kind of material has advantages. Be sure to read about the benefits of different containers so you can choose the one that works for your situation.
Get more info about choosing containers for tomatoes so you can have healthy, productive tomatoes in pots this season.
And check out all kinds of ideas for container tomatoes on our Container Tomatoes Pinterest board.
---
The New Tomato Container Alternative
Tomato grow bags are becoming an increasingly popular alternative. Make sure to select higher-quality grow bags like those offered by Gardener's Supply
. They made of felt-like double-layer polypropylene that breathes well and is resilient enough to last several seasons.
Get more fun and helpful idea for growing tomatoes in pots on our Container Tomatoes Pinterest board.
---

Check Out These Helps for Container Tomatoes
More about Growing Tomatoes in Containers
---

That's it for now. More next time!

Until then, happy gardening!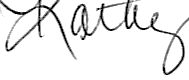 Kathy with Tomato Dirt
www.tomatodirt.com
Find us on Facebook!