Tomato Dirt Newsletter
Volume 3, Number 20
Dear Tomato Dirt reader,

Welcome back to Tomato Dirt! Once or twice a month, we'll send you this newsletter packed with tips about growing tomatoes and using them.
---
NOW THROUGH JANUARY 6
Up to 50% Off Heirloom Tomato Seeds from TomatoFest

Choose from more than 300 favorite heirloom tomato varieties and tomato seed collections – up to 50% off regular retail prices during this once-a-year sale.
Click here to visit the TomatoFest store
---
---

---
Tomato Dirt is on Pinterest!
Join us on Pinterest! Browse our 100+ boards (and growing) for all kinds of tomato inspiration and practical information: growing tomatoes, tomato seeds, cold frames for tomatoes, tomato books, tomato greenhouses, , indoor tomatoes – even crafts to do with a tomato theme, now that cold weather is here. Happy pinning!

---


Feature: Pop-Up Greenhouse: A Great Option for Growing Tomato Seeds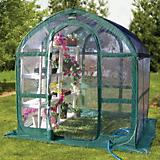 Image: Garden.com

A pop-up greenhouse is a structure designed to control conditions that affect your tomato seeds, seedlings, and tomato plants. Like a traditional greenhouse, a pop-up can extend your growing season, give you the chance to start tomato seeds indoors, and protect tomato seedlings until you can set them out in the garden. But it's different from a regular greenhouse in that it is collapsible.

Pop-up greenhouses are a favorite among home gardeners for their …
Affordability. A pop-up greenhouse is less expensive than a traditional greenhouse.
Portability. You can use it for all or part of the year and then fold it and store it.
Movability. You needn't keep your pop-up on one spot. You can move it as the sun moves or move it from season to season.
Longevity. Pop-up greenhouses are generally lightweight, waterproof, and made of UV-resistant material.
Versatility. Pop-ups are available in all shapes and sizes. You can choose one according to how you will use it or where it will fit in your yard, on your patio, or near your home.
Is a pop-up greenhouse right for you as you start and grow tomato seeds? Find out all the advantages and disadvantages here and be sure to check out our Pop-Up Greenhouse board on Pinterest for more helpful ideas about pop-ups.
---
Top Question About Pop-Up Greenhouses
"Isn't a pop-up greenhouse just a glorified frost cover?"
Nope. A pop-up lets in more light and acts as a greenhouse. Some pop-ups can support shelves, allowing you to grow tomato seeds and seedlings in multiple levels.
In contrast, most frost cover protective pop-up structures do not have clear sides. They are designed to simply protect plants that are already in the garden or growing in a container.
---
Check on These Pop-Up Greenhouses for Tomatoes
Click each image to learn more.
| Flowerhouse HotHouse | Flowerhouse PlantHouse | BloomHouse Greenhouse |
| --- | --- | --- |
More about Tomato Greenhouses

That's it for now. More next time!

Until then, happy gardening!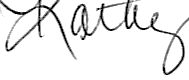 Kathy with Tomato Dirt
www.tomatodirt.com
Find us on Facebook!