Tomato Dirt Newsletter
Volume 3, Number 9
Dear Tomato Dirt reader,

Welcome back to Tomato Dirt! Once or twice a month, we'll send you this newsletter packed with tips about growing tomatoes and using them.
------------------------------------------------------------------
Tomato Dirt is on Pinterest!
Join us on Pinterest! Browse our 25+ boards for all kinds of tomato inspiration and practical information: cool tomato gardens, tomatoes just off the vine, different tomato varieties, tomato art – even gardening quotes. Check our our page. Happy pinning!

FEATURE: Tomato Mulch Do's and Don'ts
There's no question … tomato mulch definitely improves the number, size, and healthy of your tomato crop. Yet the good news is there is no one best type of mulch to use. Select one that works best for your situation. Follow these simple do's and don'ts to mulch like a master!
Do this:

Do compare different options here: grass clippings, shredded hardwood mulch, newspaper, black plastic, red plastic, garden fabric … even no mulch. If you want to improve your soil, choose an organic mulch. If you want to reuse your ground covering, choose one of the plastics. If you have almost no money, try several layers of newspaper. Choose the option that's best for your situation.
Do leave about 1-2" breathing room around the tomato stem, forming a small well around the base of the plant. This prevents compaction around the stem, which could lead to stem rot. Also, the well creates a natural dish to capture water for your plant.
Do apply extra mulch in the rows between your tomatoes to keep weeds down.
Don't do this:

Don't mulch immediately after planting tomatoes. Wait until the soil has warmed – about 3-5 weeks after setting plants in the garden. Tomatoes like heat. If you mulch too soon, you'll trap in the cold.
Don't panic if you haven't mulched your tomatoes. Sure, mulching helps keep in heat and moisture, keeps down weeds, and helps produce healthier fruit. But many a gardener has grown luscious tomatoes successfully without it.
If you have a favorite kind of tomato mulch or mulching tip, share about it here so other tomato gardeners can benefit. Get more info here on how and when to mulch your tomatoes.

-----------------------------------------------------------------
June Tomato Masters Bragging Rights Competition Is OPEN!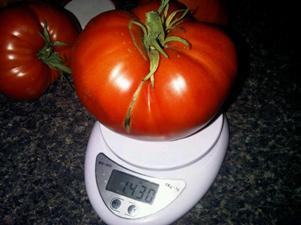 Image: www.bugvibes.com
The first round of Tomato Dirt's Tomato Masters competition is upon us!
We're looking for the biggest (by weight) tomato grown in June. The lucky winner will get Tomato Dirt bragging rights … a certificate … and acknowledgement on the Tomato Dirt website.
How to enter:
Take a photo of your tomato on a scale, showing its weight.
Submit your entry, either by sending us an email or posting your entry on our Facebook page.
Enter by midnight on June 30.
There is no cost to enter. Even if you think your tomato is not all that big, enter anyway. We're looking forward to seeing what everyone's growing! Read all the details about how to enter here.
--------------------------------------------------------------
More on Mulching Tomatoes ...

That's it for now. More next time!

Until then, happy gardening!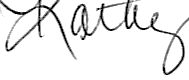 Kathy with Tomato Dirt
www.tomatodirt.com
Find us on Facebook!