Tomato Dirt Newsletter
Volume 3, Number 1
Dear Tomato Dirt reader,

Welcome back to Tomato Dirt! Once or twice a month, we'll send you this newsletter packed with tips about growing tomatoes and using them.
Special Offers During January …
TomatoFest Annual Heirloom Seed Sale through January 21! Choose from 220 of TomatoFest's most favored heirloom tomato varieties – up to 50% off regular retail prices.
NEW in 2013: Check out Burpee's SuperSauce Tomato
, the largest sauce tomato.
3 First Steps to Starting Tomato Seeds Successfully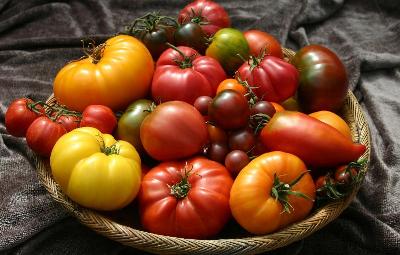 Image: Tomatofest
Starting tomato seeds gives you beautiful, healthy tomato plants to set out in the garden when the time comes. And it's easy.
Just be aware of 3 important decisions you make before you even pull out the potting soil.
Decision #1: Take time to pick appropriate varieties. Tomatoes are not "one size fits all." Different types of tomatoes are available that flourish in nearly every gardening environment. There are up to 25,000 varieties from which to choose. Don't rush this decision. When selecting what tomato varieties to grow, the most important factors to consider are your climate and growing season length. Other factors in choosing tomato varieties are your preference for tomato shape (slicing, paste, cherry), maturity (indeterminate or determinate), and heirloom or hybrid types.
Decision #2: Plant seeds at the right time. The magic window is 6-8 weeks before your last freeze date. Find out when to start tomato seeds in your area.
Decision #3: Choose the best spot to grow tomatoes in your home: on a windowsill, under grow lights, or in a greenhouse or cold frame.
Where to Grow Tomato Seeds
Image: Gardener's Supply
There are three places to grow tomatoes.
On a windowsill. While a window is the easiest and cheapest place to grow tomatoes inside, make sure it faces south to allow enough light. Watch out for drafts to keep plants warm.
Under grow lights. A controlled light source allows tomato plants to receive their needed 12-16 hours a day.
In a greenhouse. A glass enclosure lets in plenty of natural light. With a reliable heat source in the greenhouse, plants can grow well. (Find greenhouse plans here.)
More on Starting Tomato Seeds ...

That's it for now. More next time!

Until then, happy gardening!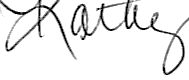 Kathy with Tomato Dirt
www.tomatodirt.com
Find us on Facebook!