Tomato Dirt Newsletter
Volume 2, Number 19
Dear Tomato Dirt reader,

Welcome back to Tomato Dirt! Once or twice a month, we'll send you this newsletter packed with tips about growing tomatoes and using them.
Special Offers During December …
Tomato Seeds are a Fun and Creative Gift Idea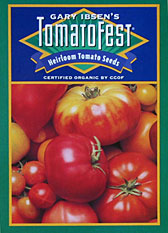 Image: Tomatofest
Tomato seeds are perfect gifts for the gardener. They're unique. Who would think of giving seeds? Plus seeds hold the promise of the new growing season and the opportunity to "think spring" even in midwinter.
And with thousands of varieties, there are plenty of kinds of tomato seeds to choose from. You can order them online. Tomato seeds are ideal stocking-stuffers. They are easy to mail. And nearly all tomato seeds are cheap. Even if you choose a rare variety, a packet of seeds is not a small item.
But with so many varieties, how do you choose what types of tomatoes to give? See these tips.
Where to find tomato seeds to buy, any time of year

Check out this list of tomato seed vendors.
Garden Tools: an Ideal Gift for the Tomato Gardener
Image: In Depth Info
Every gardener has some "must-have" tools for the tomato garden. Here are some ideas that can help you score big points with the gardener on your list …
Garden rake
Garden trowel
Garden sprayer
Tomato cages
Garden gloves
Garden tiller
Read more about the the most useful tools for the tomato gardener.
More on growing tomatoes indoors

That's it for now. More next time!

Until then, happy gardening!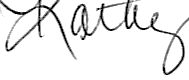 Kathy with Tomato Dirt
www.tomatodirt.com
Find us on Facebook!