Tomato Dirt Newsletter
Volume 13, Number 13
Dear Tomato Dirt reader,

Welcome back to Tomato Dirt! A couple times a month, we'll send you this newsletter packed with tips about growing tomatoes and using them.
---
Free Tutorials to Help You ID Garden Pests and Diseases
Slugs … deer … beetles. Or is it tomato rot or blight that's attacking your crops?
Identifying the problem is the first step in finding an earth-friendly way to reduce — or even eliminate — the damage caused by garden pests and diseases.
Our friends at Gardener's Supply have created a directory of garden pests to help you identify your gardener's invaders.
And GS expert gardeners also has a helpful list of diseases to look out for, including more than 80 quick tutorials to show you what to do when your plants are under attack.
Hop on over to the directory of garden pests or the listing of 80+ quick tutorials to discover your garden's problems. And bookmark those pages for later!
---
NEW! Check for tomato growing tips each day on our Facebook page
Here's the dirt: Tomato Dirt's long-standing Facebook page was recently hacked. For your safety and privacy, we closed it.
But never fear! We've started a new page with good security. (Join right here).
You're invited to like the page and get plenty of tomato growing tips. And please share the new page with other gardeners you know!
Hop on over to Facebook and click "Like" right now, while you're thinking about it.
---
FEATURE: Use This 6-Point Checklist for Tomato Plant Care
Now that growing season is underway, what tomato plant care steps do you need to take to make sure your plants produce the best crop possible and flourish all season long?

Here's the dirt: tomatoes are not a "plant-it-and-forget-it" crop.

But you needn't hover over them, either. Instead, conduct a simple check on your tomato plants every day.

If you grow a single plant on your balcony or patio, then you stick your head out the door and give it a once-over. If you have several plants in a patch or veggie garden, then invest five minutes each day to wander through. Your daily garden tour will soothe your soul. And you'll find and prevent tomato problems before they take hold.

Here's what to look for… Keep reading)
---
Best Tips for Growing Tomatoes: Bestseller in 89 Countries
THE tomato-growing Bible and best-seller in 89 countries: How to Grow Juicy Tomatoes. Two horticulturalists combine forces to give you advice about the right way to prune, fertilize, water and stake tomatoes.

You'll be able to diagnose pest and disease problems using step by step priceless information, illustrated with 260 full color photos.

Get the book and you'll also get 6 free bonuses, including the Family Tomato Cookbook and a database of 1300 varieties of tomatoes. More details here.

---
Tomato Growing Tip: Give tomatoes enough light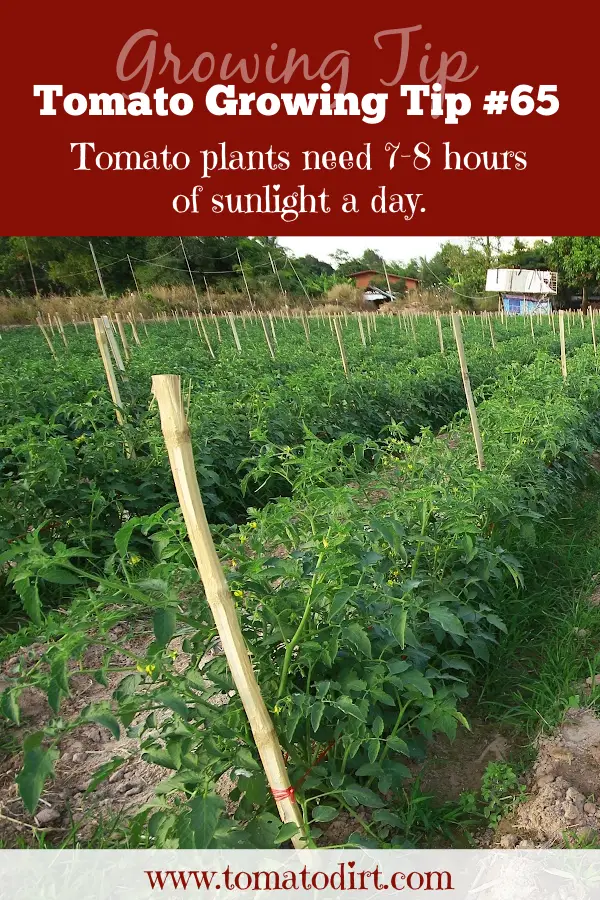 Image: Tomato Dirt
Get more tips for growing tomatoes on our Tomato Growing Tips Pinterest board.
---
Don't Let Your Tomatoes Go Hungry
You're getting ready for container planting … but what should you use to fill all those pots?

Organic fertilizer, soil booster, potting mix, soil test kits, compost recharger … check out all kinds of fertilizers and soil boosters with our good friends at Gardener's Supply.

You can learn about all the different kinds of fertilizing and soil amendment gear you need for your containers.

As a side note … Gardener's Supply donates 8% of their profits to home and garden improvement programs.

But apart from all that good stuff, their fertilizers and soil enhancers are quality products that will last season after season. Check them out here.
---
More Tomato Growing Tips

That's it for now. More next time.

Until then, happy gardening!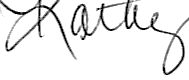 Kathy with Tomato Dirt
www.tomatodirt.com
Find us on Facebook!