Tomato Dirt Newsletter
Volume 13, Number 9
Dear Tomato Dirt reader,

Welcome back to Tomato Dirt! A couple times a month, we'll send you this newsletter packed with tips about growing tomatoes and using them.
---
FREE Small Space Gardener Planner for Tomato Dirt Readers!
Our friends at Gardener's Supply are offer these five FREE Small Space Garden Plans
to Tomato Dirt readers.

The plans, available as downloadable PDFS, are based on square-foot gardening techniques. Each set offers five different plans including options for a small space herb garden, stir fry garden, Mediterranean veggie garden, salsa garden, and salad garden.

You can download the set that matches the size of your garden – either a 2x4 garden or 2x8 garden.

Check out the Small Space Garden Plans here.
---
NEW! Check for tomato growing tips each day on our Facebook page
Here's the dirt: Tomato Dirt's long-standing Facebook page was recently hacked. For your safety and privacy, we closed it.
But never fear! We've started a new page with good security. (Join right here).
You're invited to like the page and get plenty of tomato growing tips. And please share the new page with other gardeners you know!
Hop on over to Facebook and click "Like" right now, while you're thinking about it.
---
FEATURE: How to Help Your Tomatoes Set Fruit
Does your tomato plant need help to set fruit?

Here's the scenario: your tomato plants have a plethora of flowers.

But after a couple of weeks, you see the blossoms on the ground and no baby tomatoes in their places.

Answer: your tomatoes have not set fruit.

And yes, you can help. If you know what causes tomatoes to drop their blossoms – and how you can help them face stressful conditions that prevent fruit set – you can help your plants produce the best crop possible.

Use these tips... (Keep reading)
---
Best Tips for Growing Tomatoes: Bestseller in 89 Countries
THE tomato-growing Bible and best-seller in 89 countries: How to Grow Juicy Tomatoes. Two horticulturalists combine forces to give you advice about the right way to prune, fertilize, water and stake tomatoes.

You'll be able to diagnose pest and disease problems using step by step priceless information, illustrated with 260 full color photos.

Get the book and you'll also get 6 free bonuses, including the Family Tomato Cookbook and a database of 1300 varieties of tomatoes. More details here.

---
Tomato Growing Tip: How tunnel row covers can protect plants in the spring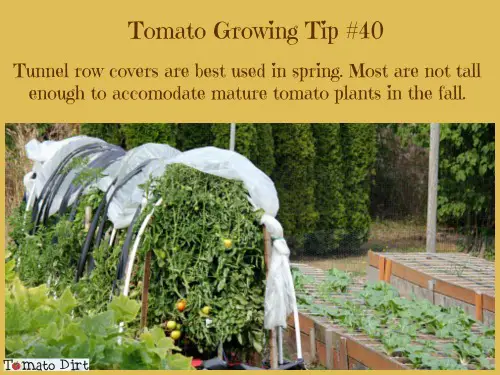 Image: Tomato Dirt
Get more tips for growing tomatoes on our Tomato Growing Tips Pinterest board.
---
Choose your fave garden varieties and save
Want to save money – and choose your own vegetable and herb varieties?
The good folks at Burpee understand. They're gardeners, too. And they have their favorite tomatoes, peppers, eggplants, and herbs.
That's why they've created their special Mix & Match offer. You can create your own custom 3-plant bundles of herbs and vegetables – and save money in the process.
Let's say you want to grow Brandywine, Super Sweet 100 Tomatoes, and Sweet Emerald Giant Peppers. You can create your own bundle of those 3 varieties and purchase them at the bundle price!
Bundled plants come in multiples of 3. The more bundles you buy, the more you save. Buy two or more bundles and save an additional 20%. Check out the Mix & Match offer.
---
Prevent Early Season Tomato Problems

That's it for now. More next time.

Until then, happy gardening!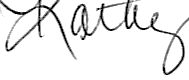 Kathy with Tomato Dirt
www.tomatodirt.com
Find us on Facebook!